Find out which exciting new releases made it to the Social Media Management platform in July 2022.
---
Publish
Personal LinkedIn profiles
Exciting news for all who are managing personal LinkedIn profiles! Now you can connect them to Social Media Management and start publishing posts. Connecting personal LinkedIn profiles works the same way as connecting LinkedIn channels. Once connected, you can go to Publish and start preparing your posts. Supported features include creating drafts, scheduling and publishing posts, adding notes and labels. Working with personal LinkedIn profiles in Publish is no different from preparing channel posts. Personal profiles aren't supported in Engage and Measure yet.
New look for advertising posts in Publish
Now the creation flow for Ad Campaigns, Ad sets and ads in the Publish part of Social Media Management is simpler, faster and more intuitive. It has the same look and follows the same logic as in Advertise. These changes are for advertising both Facebook and Instagram posts in Publish. To start advertising, simply click the 'boost' button on the left when creating a new post. Check the details here.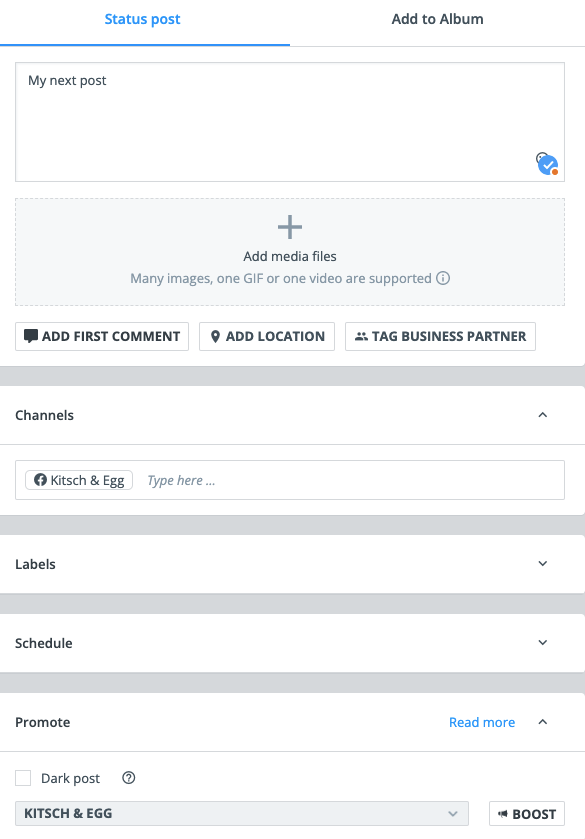 Publish Instagram Reels
In the Publish part of Social Media Management, you can now create Instagram Reels. The creation process is identical to creating a regular Instagram post, you simply need to select the Reel option and upload your video. Our Hub Mobile App isn't needed, the Reel gets published directly from the platform.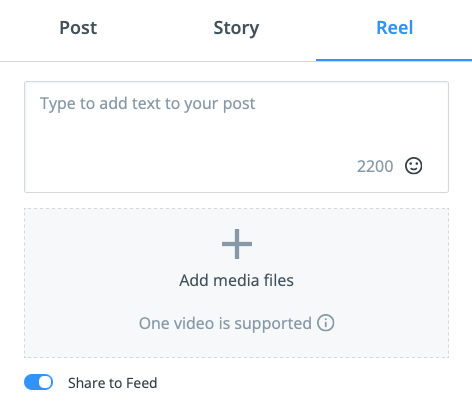 You can also see drafted, scheduled and published Instagram Reels in Publish. This includes Reels created in our platform, as well as externally created ones. Additionally, Instagram Reels are now available in Engage and Measure. In Engage, you can answer comments under your Reels, while in Measure you can get statistics for your published Reels.
---
Measure
Instagram Reels in Measure
As mentioned, you can measure the performance of your Instagram Reels in Social Media Management. Reels are now included in the Content performance widgets in the Measure Dashboards, while the Instagram overview Dashboard has a dedicated widget for Reels performance. The available Instagram Reels metrics are:
Likes
Comments
Shares
Saved
Engagement
Reach
Plays
---
Listen
Timezones in Listen
Now you can select your time zone in Saved Searches and Quick Searches in Listen. By default, all searches are UTC (Coordinated Universal Time) and now you can change this to the time zone you wish. To do so, click on the date picker in the top right corner and then select Timezone.
By doing this, dashboard insights, mention details, and PDF exports will update based on the selected timezone. Alerts, scheduled reports, and CSV exports won't be affected and will remain in UTC by default.