In Listen, there are two search options available: Quick Search and Saved Search. In this article, find out more about the key differences and what you can achieve with each type of search.
In this article:
---
Overview: Quick Search vs. Saved Search
When you create a new search in Listen, by default you will create a Quick Search. A Quick Search displays a preview of the data and mentions your search will produce. You can still view most available graphs and mentions. However, your data will cover only the last month, graphs and mentions may be limited as described in the table below, and your data will not be visible to any other Social Media Management users until you choose to save your search by clicking Save Search from the top right.

Once you decide to save your search, it will be listed under the Saved Searches tab. You will instantly have access to all available information, including all graphs, word clouds, topic wheels, mentions, and more from the last 12 months. Saved Searches can be viewed by all users in your Social Media Management organization at any time, allowing users to revisit, filter, export, and choose customized date ranges for available data.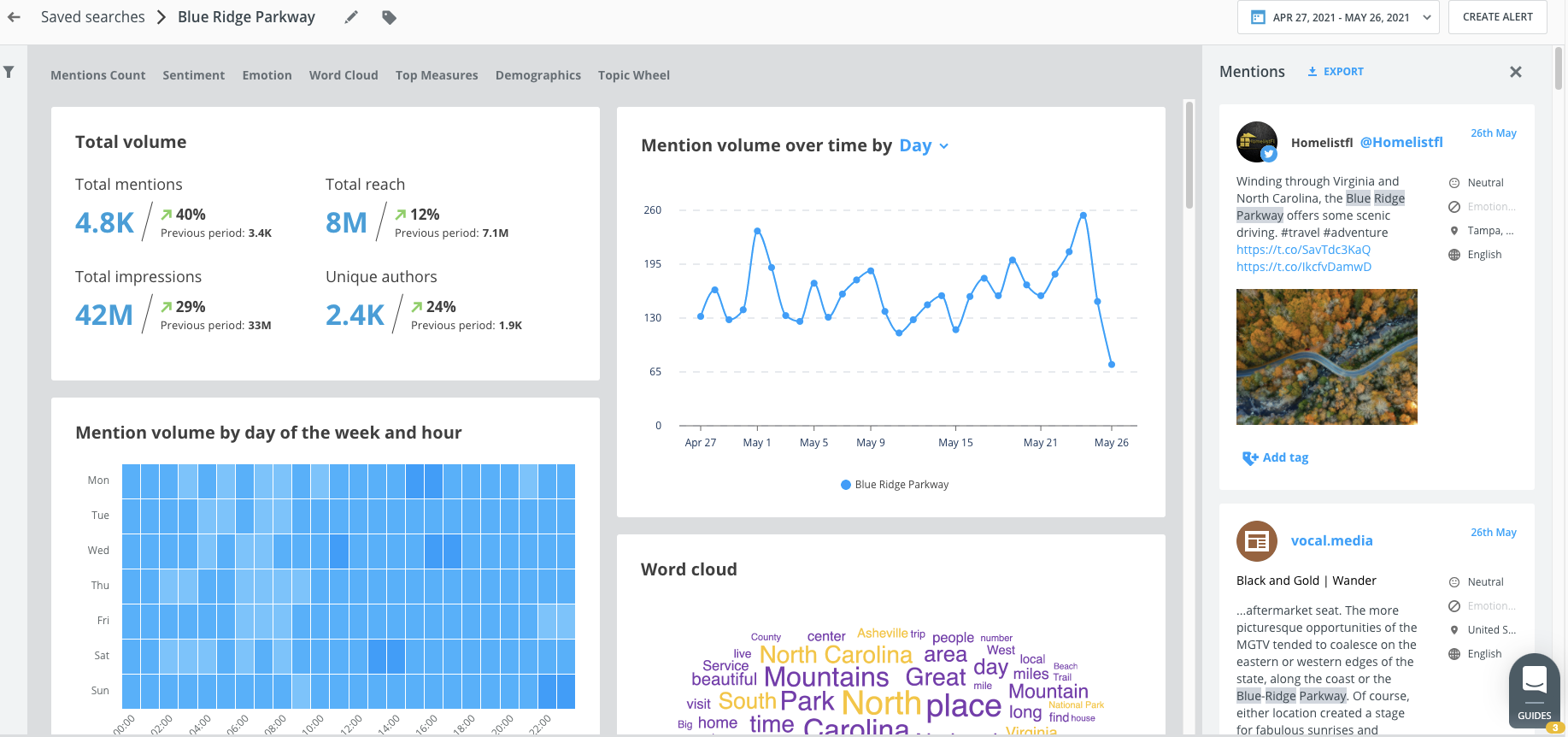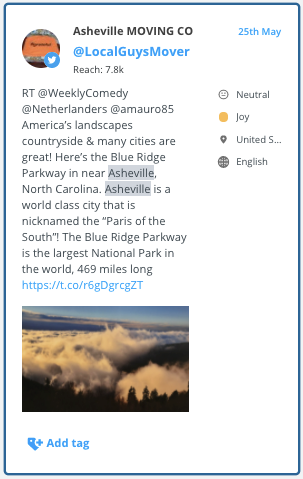 Please bear in mind that, unlike Quick Searches, Saved Searches are not unlimited and may be capped as per your Social Media Management contract.
Visit our guide for more information about creating and saving Listen searches here.
Some of the key differences in accessible data for each type of search can be seen in the table below:
| Feature | Quick Search | Saved Search |
| --- | --- | --- |
| Number of searches available | Unlimited | Limited per your organization's Social Media Management contract. |
| Historical data available | Previous month. | Previous year. |
| Can be created by any Social Media Management user | ✓ | Only Team Leaders and Admins. |
| Access to search result insights | All except for unique authors, mentions reach & impressions, and topic wheel. | ✓ |
| Access to search result mentions | ✓ | ✓ |
| Insights data available for mentions | Language and location only. | Sentiment, emotion, location, and language. |
| Results can be filtered | ✓ | ✓ |
| Results can be saved and revisited | ✗ | ✓ |
| Results can be viewed by other Social Media Management users | ✗ | ✓ |
| Mentions can be exported | ✗ | ✓ |
| Email alerts can be set up and configured | ✗ | ✓ |
| Mention tags can be created and applied | ✗ | ✓ |
---
Which Social Media Management Users Can Create Quick or Saved Searches?
Quick Searches
All Social Media Management users with access to Listen can create Quick Searches at any time.
Saved Searches
Social Media Management users with a user role of Team Leader or Admin can create, edit, and delete Saved Searches. In addition, while all users can access and view existing Saved Searches, only Team Leaders and Admins can access and manage mention tags and email alerts.