We want to ensure that your first experience with Social Media Management is a smooth one. In this article, get a quick tour of how to navigate the platform.
In this article:
---
Logging in for the first time
Once your account for Social Media Management is created, you will receive an email with instructions on how to finish your profile. By following the link in the email, you can set a password for your profile in Social Media Management. After that, you are automatically logged into the platform.
Tips:
Saving our login page as a bookmark will give you quick and easy access to Social Media Management. You can find the login page at app.falcon.io.
Before logging in, it's a good idea to go through our System Requirements guide. We recommend accessing Social Media Management in the Google Chrome browser for the best experience.
Upon login, you might get prompted to create your first team in the platform. When you're ready to get started with teams, check out our Managing Teams article.
After logging into Social Media Management, you see the Home dashboard by default. If you are the first user of your organization to log into the platform, the Home dashboard will appear empty until you start connecting channels and using the modules.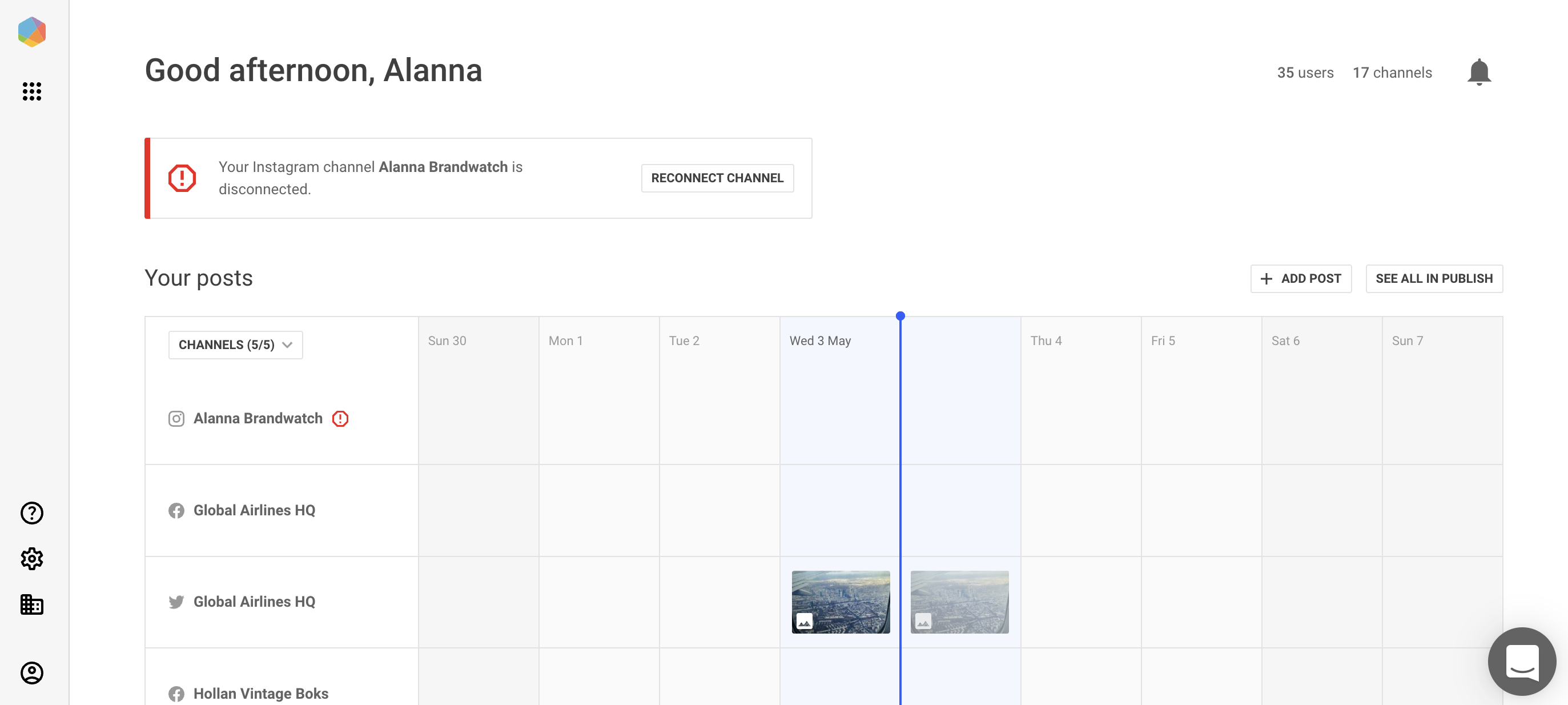 ---
Using the navigation sidebar
On the left-hand side of the platform, you will see the main navigation sidebar. You can use the sidebar to navigate between the different modules in the platform, access resources, and edit your settings. Clicking on the product switcher icon at the top of the sidebar will allow you to switch between all of the products you have access to.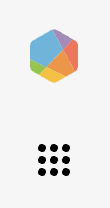 Modules
Warning:
Depending on your organization's package and your user permissions in the platform, you may not have access to all modules or features.
Home

After logging in, you will arrive at the Home dashboard by default. It includes statistics from each module to give you some general insights, as well as to notify you of any pending tasks and upcoming scheduled social media content.

Publish

Publish is where you can create, plan, and manage the content that you want to share to your social media profiles and pages. Visit our Introduction to Publish article to learn more.
Engage

Advertise

Listen

Audience

Measure

Benchmark

Influence

Settings