Through the Content Pool, you can share engaging content, be it text, images, or video, and publish it directly to other local markets or create and save content as stock for later use. You can still define and control who should have access to this section.
In this article:
---
What Is the Content Pool?
The Content Pool can be found in the left-hand menu of the Publish module. Broadly speaking, it is a library of stock items to use in future publishing.
The Content Pool offers a way to share assets, to enable your teams in Social Media Management, and inspire your colleagues. It also helps you create new content quickly by providing inspiration and usable assets.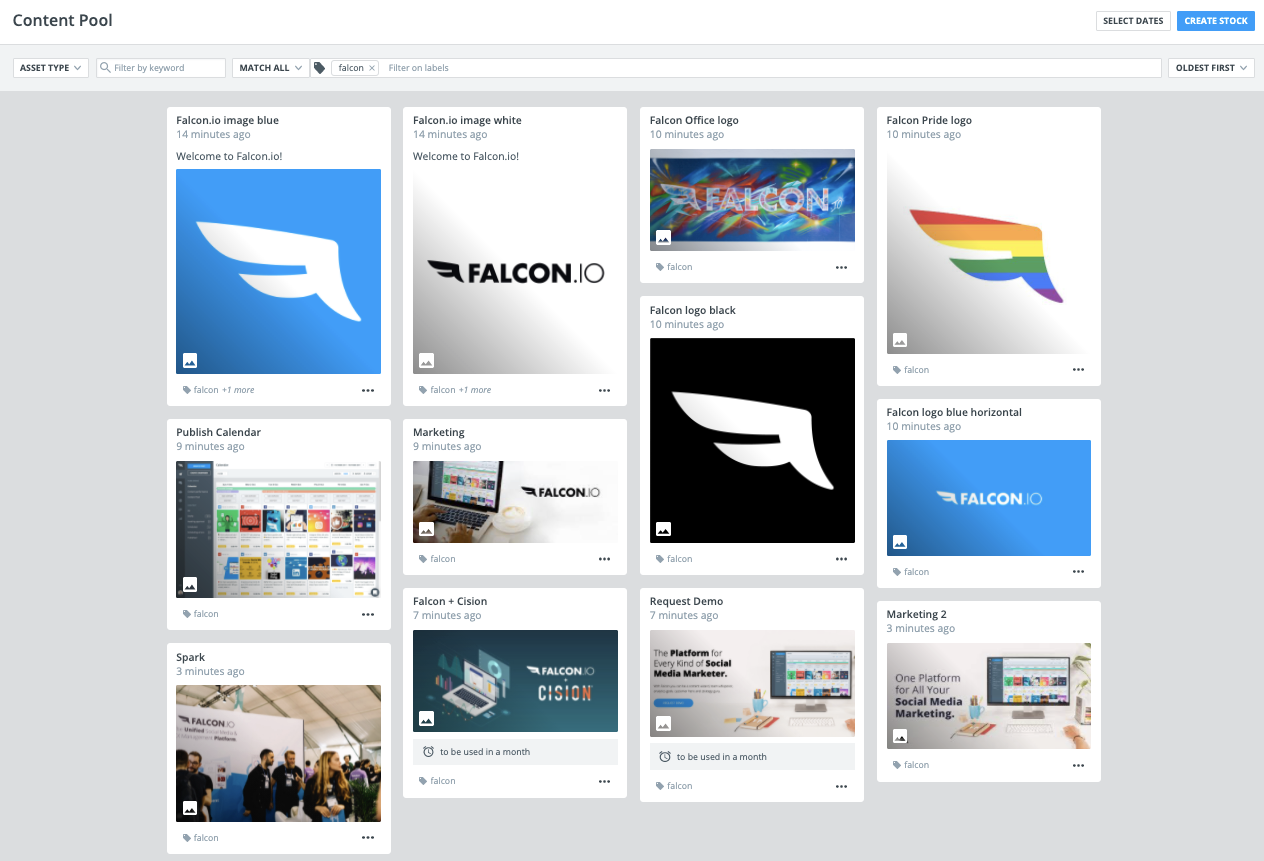 ---
What Are Stock Items?
The primary use of the Content Pool is to store stock items. Each stock item is a collection of one or more pieces of content such as text, media, or a link (known as assets). Stock items can be uploaded at any time and later adapted into posts.
You can upload stock items along with a variety of optional information to help the team locate the items, segment the items, or receive instructional information. For example, you can add internal notes, labels, titles, and defined dates.
Any user with access to the Content Pool can view and add stock, or adapt it into a post for a connected channel.
Tip:
As long as your assets meet Publish's media requirements, you can store an unlimited number of assets in the Content Pool.
What Information Do Stock Items Contain?
Stock items in the Content Pool may include the information below:
One or more assets (e.g. media files such as images and videos). Please see the media requirements for each network here.
Text
Labels
Title of the stock item
Notes
Embargo and expiration dates (i.e. dates within which the stock item can be used).
Copies (i.e. a list of posts which were created using the stock item).
While clicking to view any stock item, you can also edit any of the above, add additional media files, or remove the stock item by clicking Delete from the top right. You can also choose to download the individual media files to your device by clicking the context menu (three dots icon) followed by Download.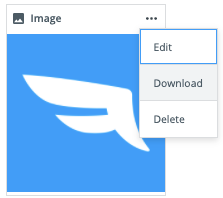 Note:
Editing or deleting a stock item will impact the item for all users in your organization.
---
What Can I Do With Stock Items?
Create posts! Users in your organization with access to the Content Pool can browse content, sorting and filtering as needed. When a user finds content they would like to utilize, they can choose to click to view all relevant information (including notes and suitable schedule dates if applicable) and create a new post. To learn more, please see our dedicated article on Creating a Post from Stock Items.
While creating new posts with stock items, users can still choose to make adjustments such as changes to the text, and edits to images. However, if stock items were uploaded with embargo or expiration dates (i.e. dates within which the content can be used), users will not be able to schedule content outside of the specified dates.