Have a look at the latest product updates we released in June 2023.
In this article:
---
Brandwatch Suite
Instagram creator accounts
It is now possible to connect Instagram Creator Accounts to Social Media Management - the only requirement (establish by Meta) is that the Instagram account is linked to a Facebook Page - or else, it won't be possible to connect it to Social Media Management.
Rename channels in Settings (override names)
You can now rename your channels' names directly in Brandwatch settings, no need to contact support to do so. Go to the channels listings in settings, click on any channel you have access to, and then use the textbox in the new "Override channel name" section with the relevant button to finalize the channel rename.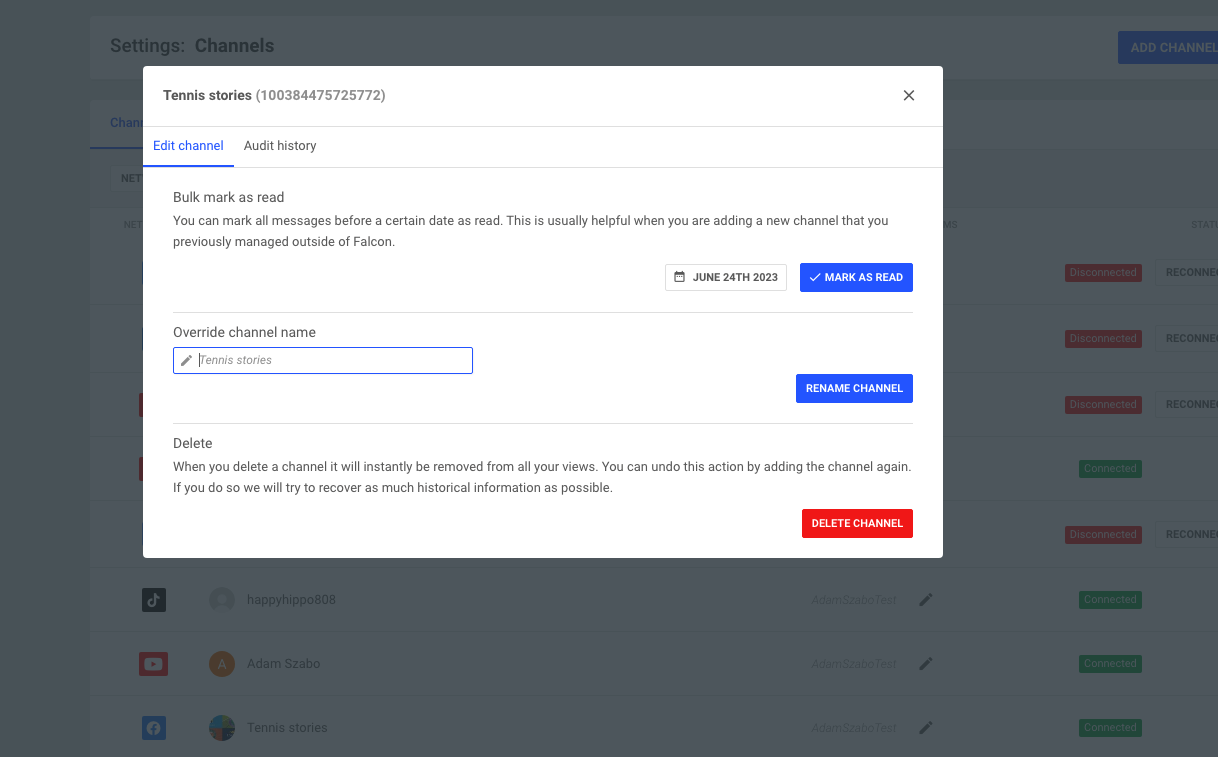 ---
Publish
Iris Writing Assistant: ask Iris to generate copy for your posts
You can now provide a simple description of what you want to write about in your social media post and ask Iris to generate 3 different versions of your social media post. What's more, you can ask Iris to write such posts by sticking to a defined brand personality. You will be able to choose from 12 predefined personalities or create your own customized one and Iris will assist you in tailoring your messaging to align with your brand's unique voice and style. Also, you will also have the option to ask Iris to consider what is your post intent (to educate your audience, to advertise etc.), add emojis and keep the post's length within a specific number of characters.
Read more in our dedicated help center article!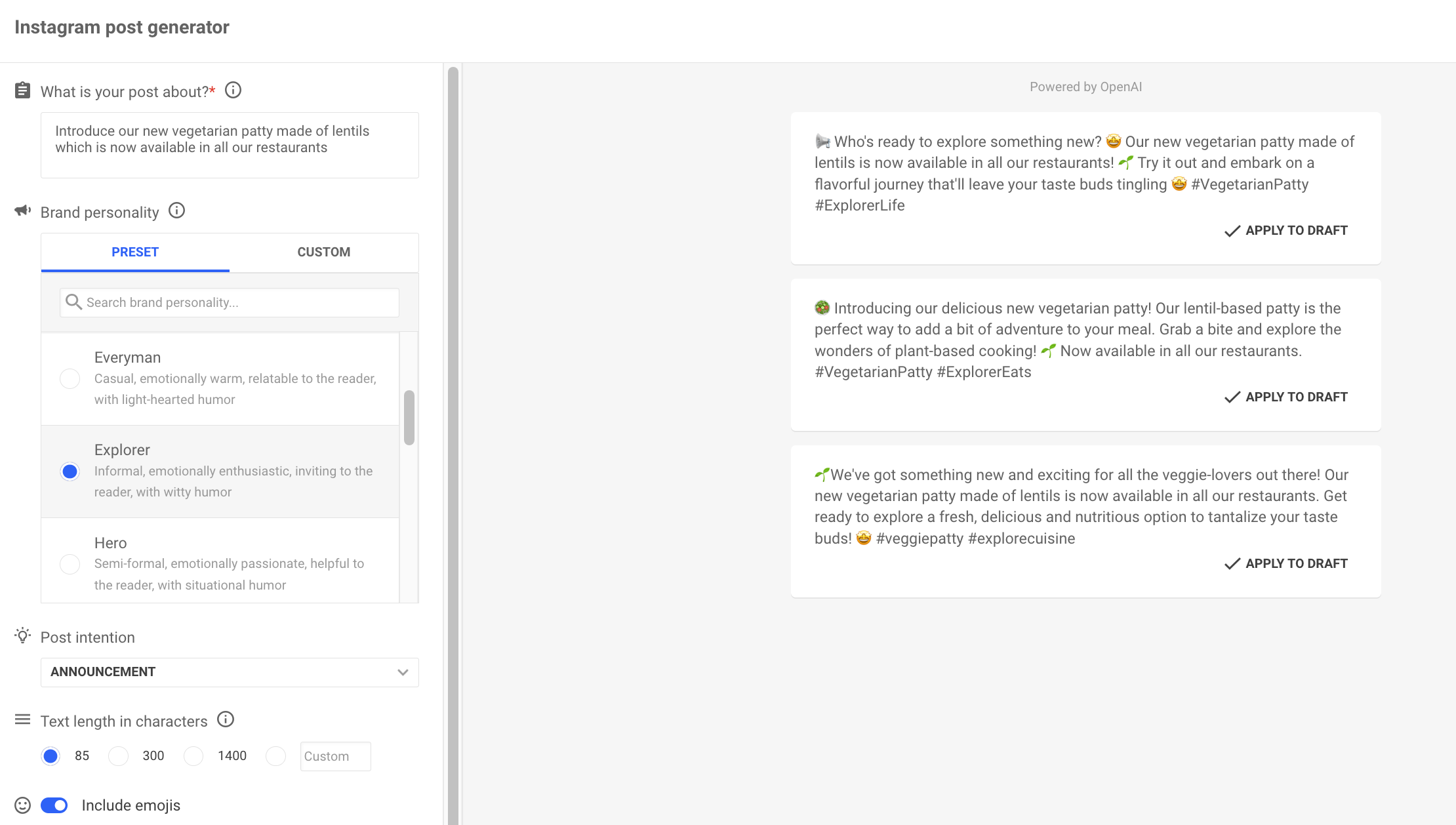 Schedule and Publish Instagram Stories
You can now schedule your Instagram Stories ahead of time, eliminating the need to manually publish them when you are out of the office. Instead, you can simply set them up in Brandwatch Publish and have peace of mind that your content will be automatically published at the designated time.
Please notice this is valid for single image/video Stories - for multiple assets Stories you will be able to use the Hub App solution - read more about the details here.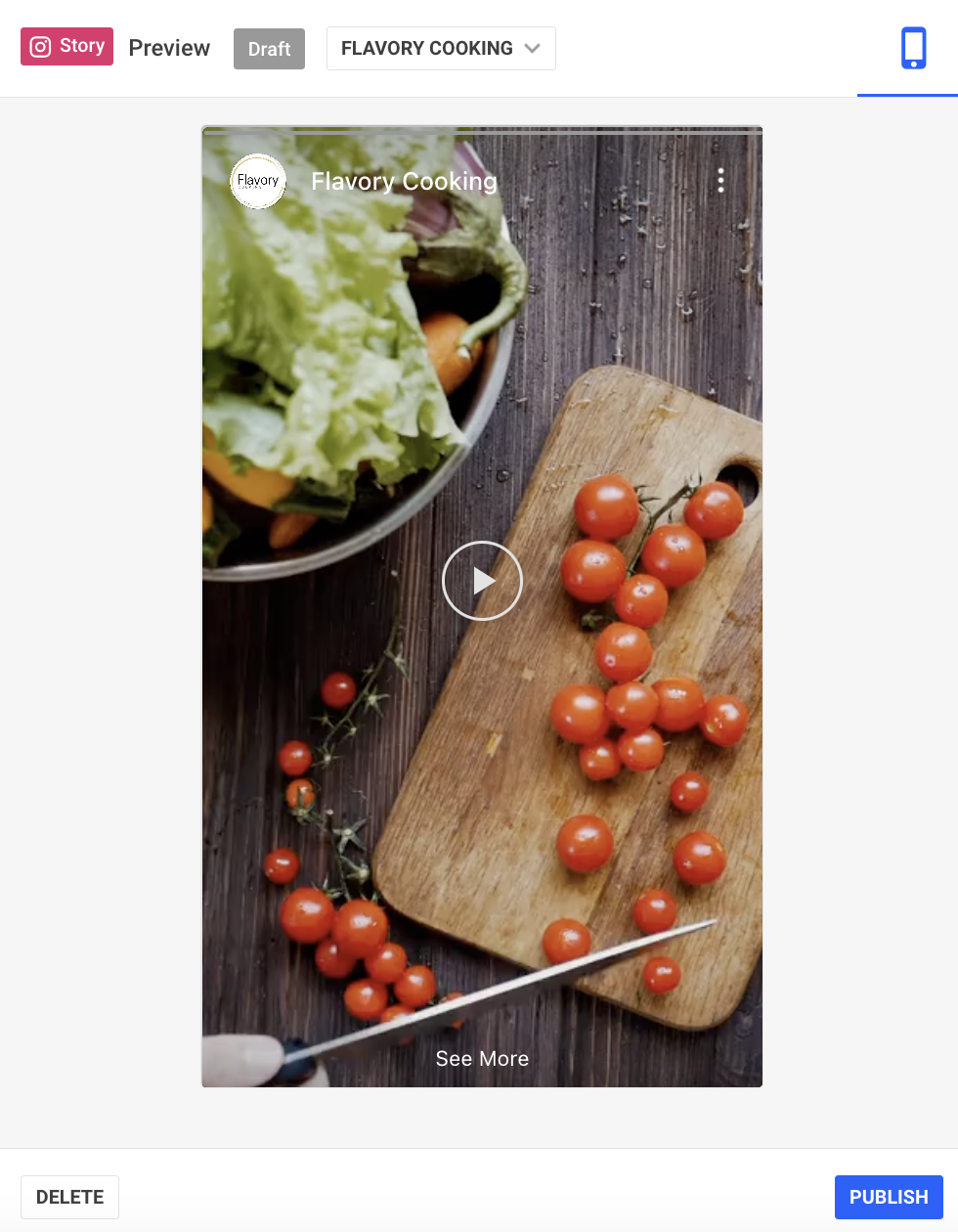 Link in Bio - permissions for team leads
Link in Bio is now out of the beta phase, and we implemented a change in roles and permissions.
Team leaders have now the option to create, edit and delete Link in Bio landing pages for channels they have access to. If the landing page belongs to a channel they don't have access to, they won't see it. If instead the landing page is linked to two channels and the team lead has access to one of them, then they will be able to see and edit the landing page, but not delete it.
TikTok: select thumbnail
You can now select the thumbnail for your TikTok videos from 10 different frames.
---
Measure
Post Insights in Measure
You can now analyze posts in even more detail thanks to the new post insights breakdown in Measure dashboards. Understand more in depth how your post performed and how it resonated with your audience and turn those insights into actions from within Measure, like boosting the post, copying it to Publish and viewing the post and its comments in Engage.

Read more in our dedicated help center article.
Iris Post Analysis
On top of the new Post Insights modal you will find Iris Post Analysis, a feature that integrates with ChatGPT and that provides you with an AI-driven analysis of the post you are analyzing and its comments. Both for your posts and the comments underneath them, you will be able to uncover the most common topics, sentiment, tone of voice and style - so you will be able to assess your posts' effectiveness on your audience and better understand your own social media activity.
In the video below you can learn more about the Post Insights feature and Iris Post Analysis:


Read more in our dedicated help center article.


---
Advertise
Additional Attribution Window Settings
You can now access all the attribution window settings currently available on Facebook and customize them according to your measurement needs.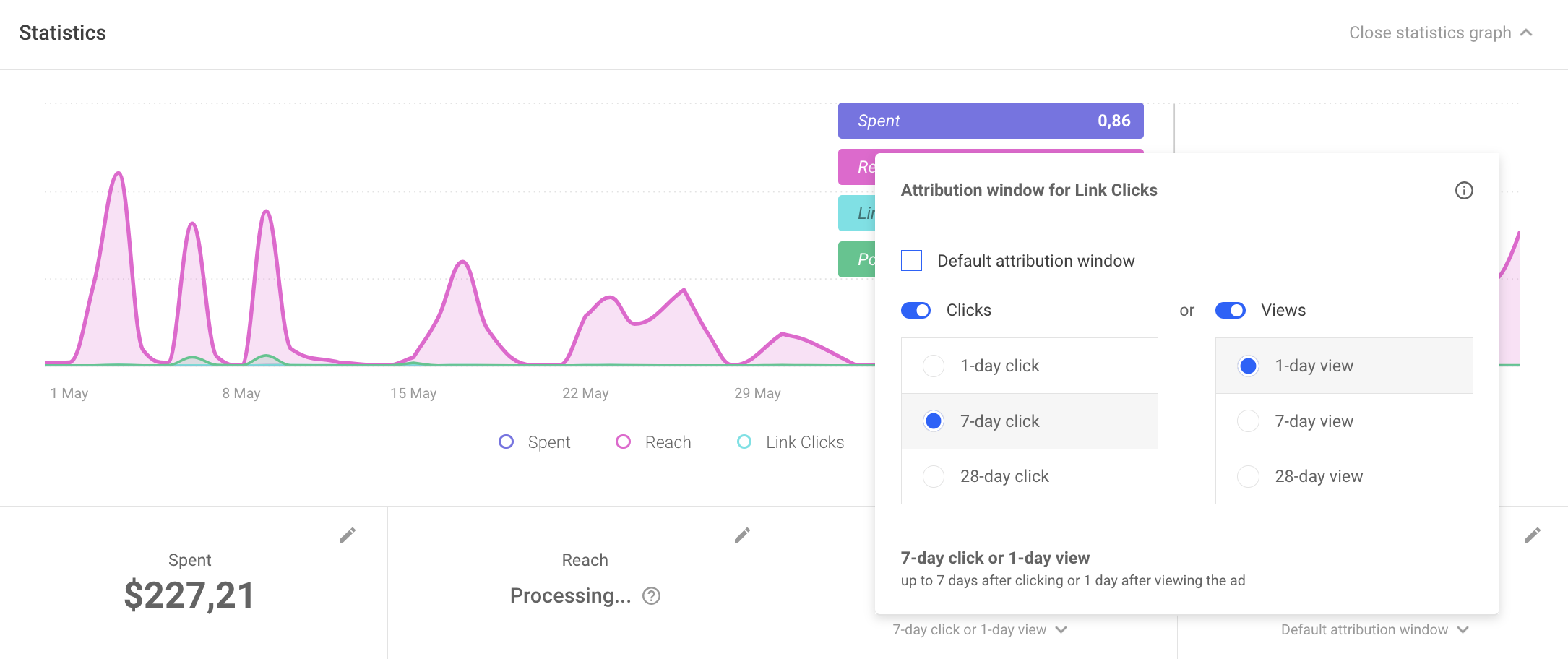 ---
Influence
More Reels Metrics in Campaigns
You can now track your influencer campaigns even better with the new additional Reels metrics in the Campaigns module, namely: saves, shares and reach.


Enhanced Campaign Reporting
Within the Campaign reports, you can now compare Influencers and their metrics side by side to evaluate which Influencers to collaborate with for your campaigns. Furthermore, you get an overview of Top Influencers and top-performing posts, based on the metrics and networks you select.