Have a look at the latest product updates we released in November 2022.
In this article:
---
Publish
Instagram Product Tags
You can now tag products on Instagram via Publish, on single images/videos and carousels. You can either add product tags to a published post or while you are drafting it. Please notice that in order to use the feature you need to have in place an active Instagram Shop and you might need to re-connect your Instagram channel to Brandwatch.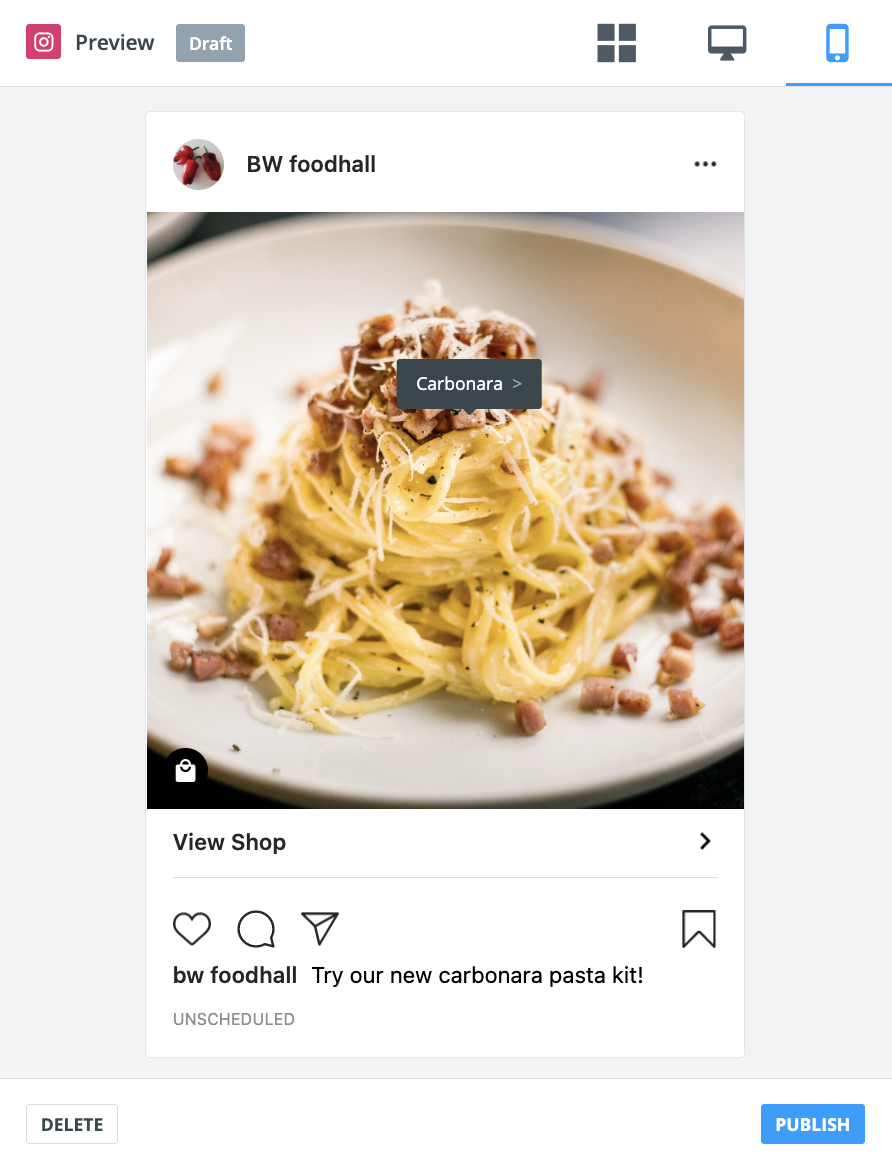 Neurons Partnership
We launched a new integration with a new partner called Neurons in order to offer our clients a powerful solution. With Neurons, you will be able to accurately predict user responses to creative assets like videos and images - before publishing them, and then send those to Content Pool, from where you can publish or advertise them.
Read our Help Center article to know more.
---
Engage
Promoted Notifications Updates
This October, we launched Promoted Notifications, an Advertise feature enabling you to promote Recurring Notifications through ads. Now, we are adding two updates to this:
M.me links: if you promote Recurring Notification via Advertise, an M.me link will appear underneath the promoted Notification Topic in Engage template editor. M.me links are URLs that can redirect your users to your Notification Topic - hence to invite them to subscribe to your Notifications. You will be able to embed m.me links on your website, social media, even in QR codes to make sure you are growing the number of subscribers to your Notifications. You can read more about m.me links here.
Promotion Section: you will see a promotion section underneath your Notification Topic, from where you will be able to promote Notifications through Ads in Advertise.
---
Advertise
Campaign Objectives Update
Facebook Campaign Objectives in Advertise and Publish are now aligned with Meta Ads Manager ones. The new campaign objectives are:
Awareness

Engagement

Traffic

Leads

App Promotion

Sales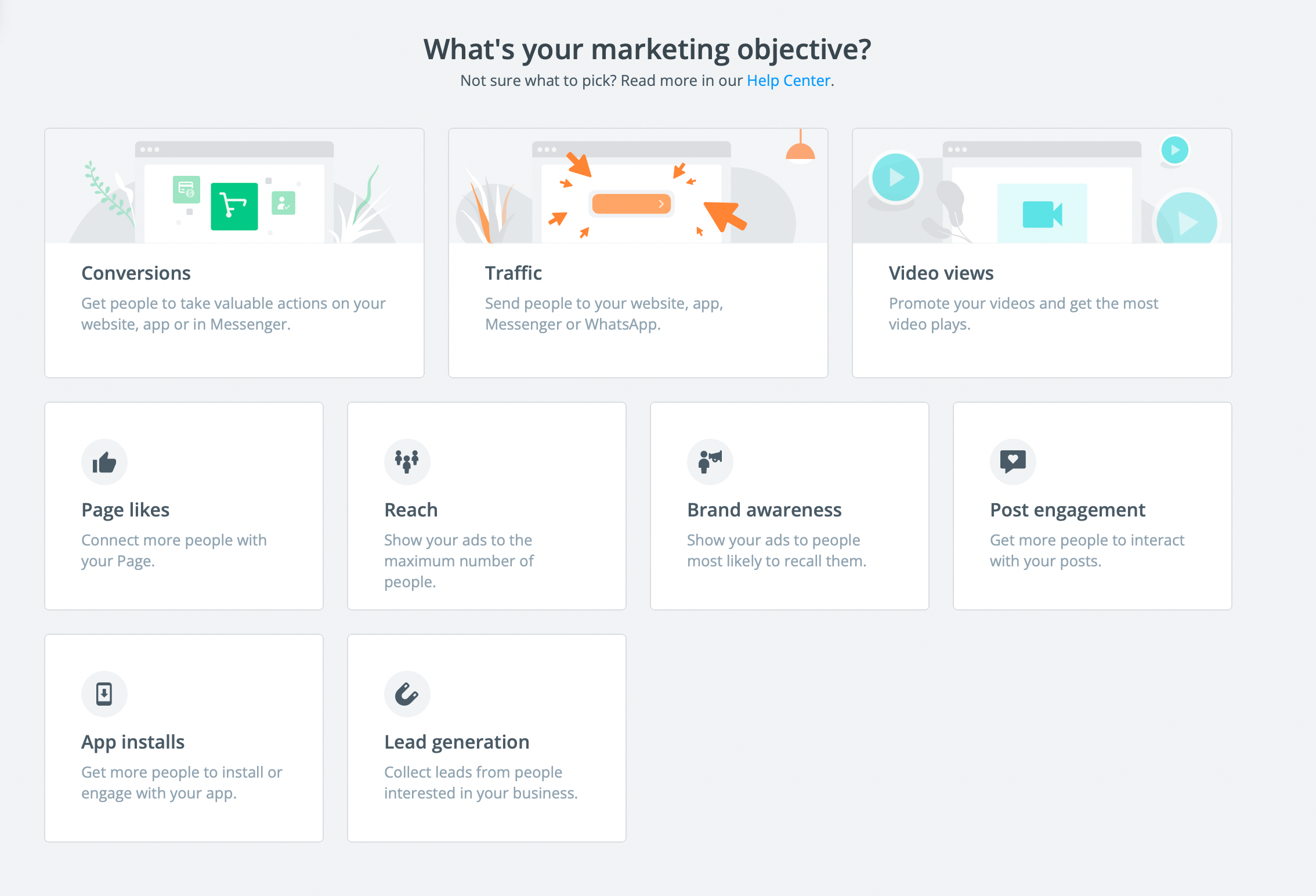 With this release, we also updated the available optimisation settings as well as added the support for 3 new placements: Facebook Reels, Facebook overlay ads in reels, Instagram Shop. As during the year Meta has been rolling out new objectives and will be done deprecating old ones later during the year, we made sure to align our own Advertise Campaign Objectives to Meta.
Please notice that existing campaigns, ad sets and ads with the old objectives continue to be visible in the platform with all their performance data.
Connect view-only Ad Accounts to Brandwatch
No matter if you have analyst role / viewer role / read-only access to your Ad Accounts, you will be able to connect them to Brandwatch and see insights and performance data (in Advertise and Measure) and comments on paid content (in Engage).
This should empower you to better analyze your campaigns and also better manage governance and accesses with the Agencies you are collaborating with.
---
Measure
Bubble charts in Label Performance Widget
View Label Performance data with the new bubble charts graphics and visualize the relationship between your labels to understand which labels are driving the best results in terms of engagement/reach etc.


---
Listen
Impressions/Reach over time widget
You will now be able to filter by 'reach over time' or 'impressions over time' - as well as the previously available 'volume over time' widget within quick searches and saved searches.
---
Influence
New Influencer data import tool
We are now enabling clients to import influencers' CRM data from internal systems and external tools into Influence easily. This will help you handling a wide range of data-fields, formats, and more, all from Influence!
Support link clicks for various post types
Campaigns users can now add Bitly links or manual links to more post types and get link clicks statistics from multiple social media platforms in their campaign reporting. We previously only supported adding Bitly links or manual links to Instagram Stories, now users can now add link-click statistics to the following post types:
YouTube: Videos

Facebook: Photo

Facebook: Video

Facebook: Text

Facebook: Carousel

TikTok: Video

Twitter: Image

Twitter: Video

Twitter: Text

Instagram: Story

Instagram: Carousel

Instagram: Image
While link clicks stats are visible in the following places within a campaign:
Engagements graph in the post details

Report tab

Post Summary export