The Social Media Management-Zendesk integration is built specifically to reduce clutter in your helpdesk, by allowing posts and comments within your Channels to be escalated to tickets by community managers, editors et al.
---
Setting Up the Integration
Any Social Media Management user with a user role of either Admin or Team Leader (in Social Media Management, not Zendesk) can create a new integration with Zendesk. To get started, please follow the steps below:
From the bottom left, click your profile image.
Click Settings.
From the menu on the left, under Organization, click Integrations & API.
Below the Zendesk icon, click Connect.
When prompted, enter the following information relating to your Zendesk account:

Subdomain
Username
Password
Note:
You can find your account subdomain in your Zendesk URL: [subdomain].zendesk.com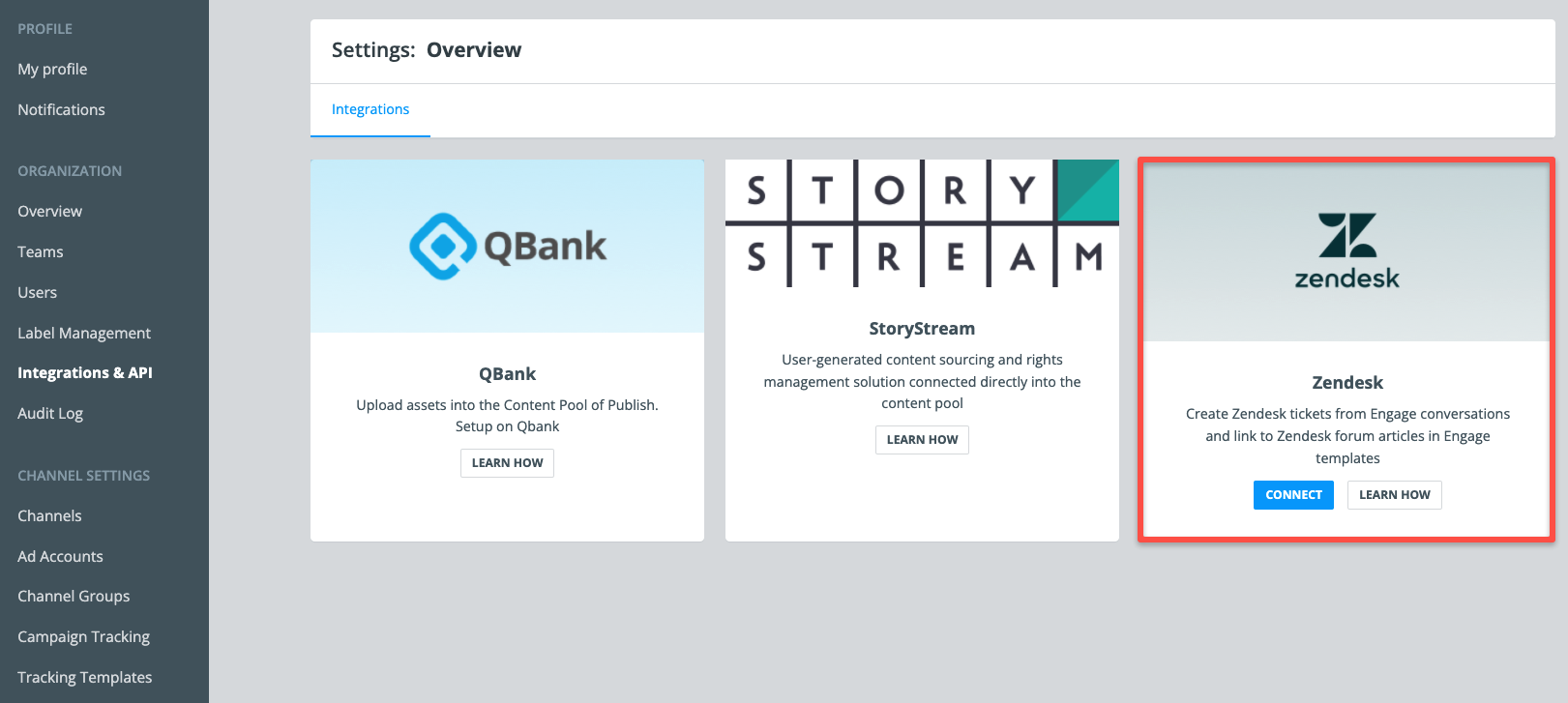 Following a successful connection to Zendesk, Social Media Management users can now assign/forward content such as posts and comments to your Zendesk account as a new, unopened, unassigned ticket.
For more information on assigning Engage content to Zendesk and what the new ticket will contain, please visit the Help Center guide here.
---