The Merge section in Audience enables you to consolidate your customer journey by providing you with a list of suggested candidates to be merged. By merging the candidates, you get a single profile card that accounts for a multitude of interactions throughout your social channels or profiles you discovered via Listen.
In addition it's possible to import and synchronize profiles via CSV or use our API to connect your own system to Audience.
If you already know the different social names of one customer, you can now manually search and merge those profiles yourself. This functionality can help you build richer profiles and give you a single overview for key influencers and high-profile customers you want to connect with.
Our merging algorithm uses attributes such as name, handle and picture similarity to calculate a similarity score. This will enable you to merge your social data to profile data from other tools.
Note:
Once you merge a profile in Audience, it cannot be unmerged.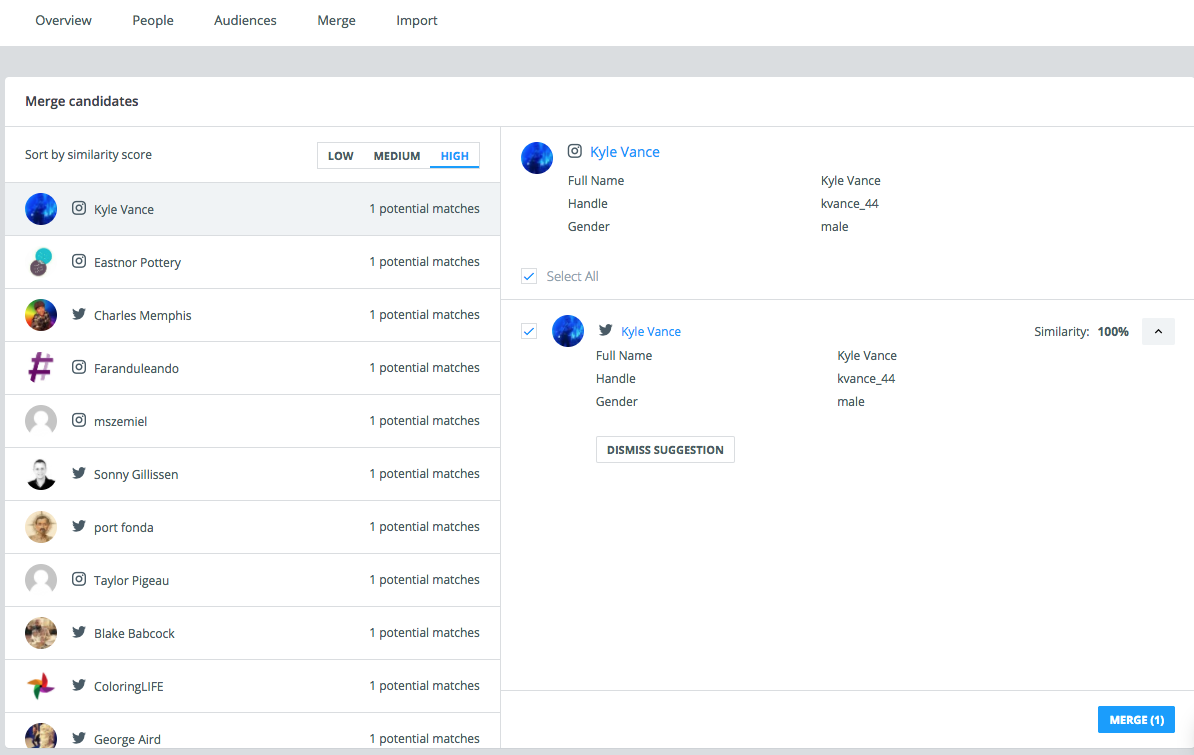 ---
Merging profiles
On the Merge tab within Audience, select the profile you want to merge.
The right column will show you all the populated fields of the profile selected. Below the profile you'll see a list of potential matching profiles.
Select the suggested profile(s) you want to add to the main profile card. If you want to make sure that you merge the right profiles, you can expand the information on the merge suggestions or click on the individual profile to review the data.
Click Merge to finalize your choice.
Once the merge is complete, you will have the option to select either Continue Merging or View Profile.
---
Search and merge
When you're viewing a profile card in Audience, and you know the name of this customer on another social network, you can manually search and merge the profile. To do so, follow the following steps:
Click Find people to merge on the profile card.
Search for the profiles by typing the name.
Select one or more candidates to merge and click Merge.
When the merging is successful click Close.
The card will now show the additional profile(s) for that customer.
Tip:
You can also merge profiles straight from the profile card in Engage (read more about that here).
Whenever you hover over the similarity score, you can see how and on what attributes our algorithms evaluate the the merge candidates.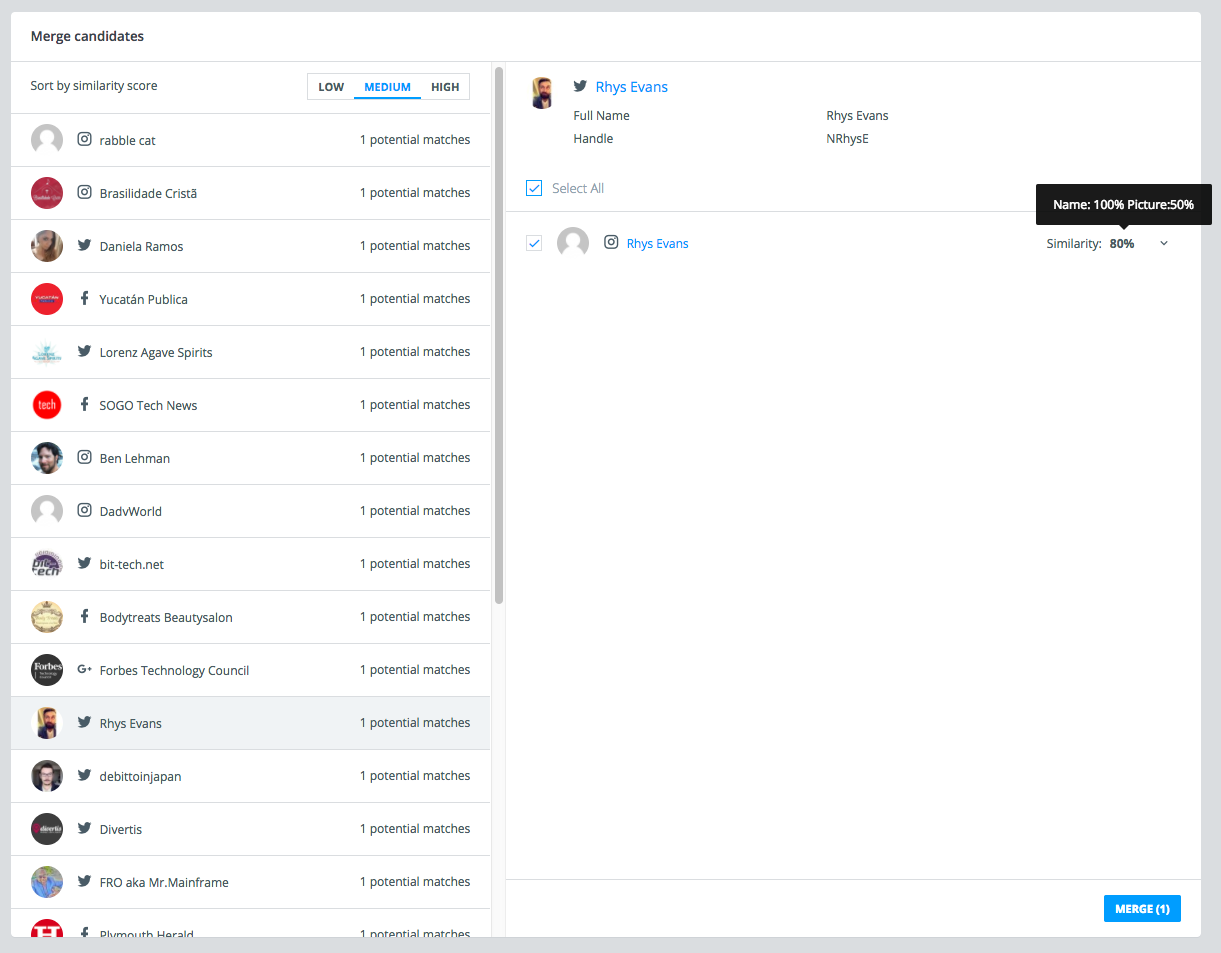 ---