Your Channel Admin settings offer a number of features to help you customize your channels and facilitate your experience in Social Media Management. In this article, learn how to navigate to Channel Admin settings and get an overview on the available options.
Note:
All features in this article are only available to Social Media Management users with the user role of Team Leader or Admin.
In this article:
---
Navigating to Channel Admin
You can access your Channel Admin settings by clicking on the Manage settings (gear) icon > Channel admin in Social Media Management's left-hand navigation sidebar.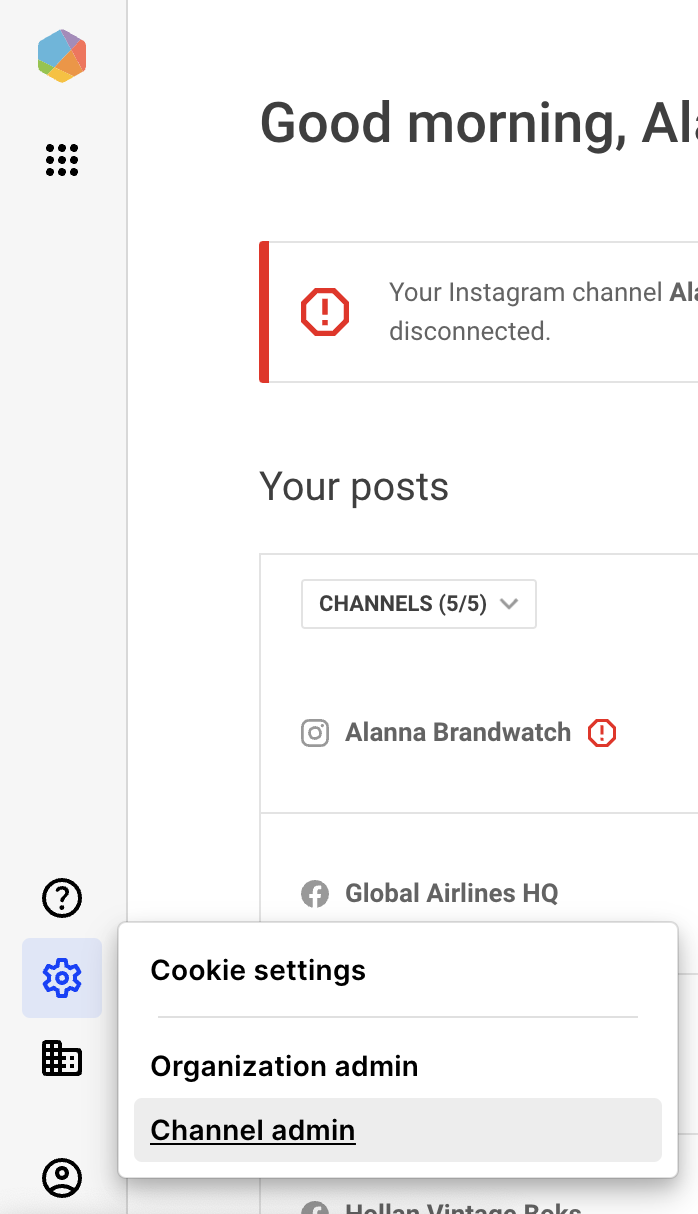 By default, your channels list will be displayed with any channels you have connected to date. Active connected channels will display a green Connected status on them, and disconnected channels will display a red Disconnected status, with the option to reconnect your channel if applicable. You can also click the WhatsApp requests tab to see any WhatsApp channel requests you have initiated.
Note:
You may also see a purple Action required button, which means that our connection is active but it may be missing certain permissions. In the event that you see this notification, you can hover over it for more details. This warning commonly relates to enabling Instagram direct messages in Engage.
To add a new channel, click the Add Channels button in the top-right corner. Please visit our Connecting Channels article for a general tutorial on connecting a new channel.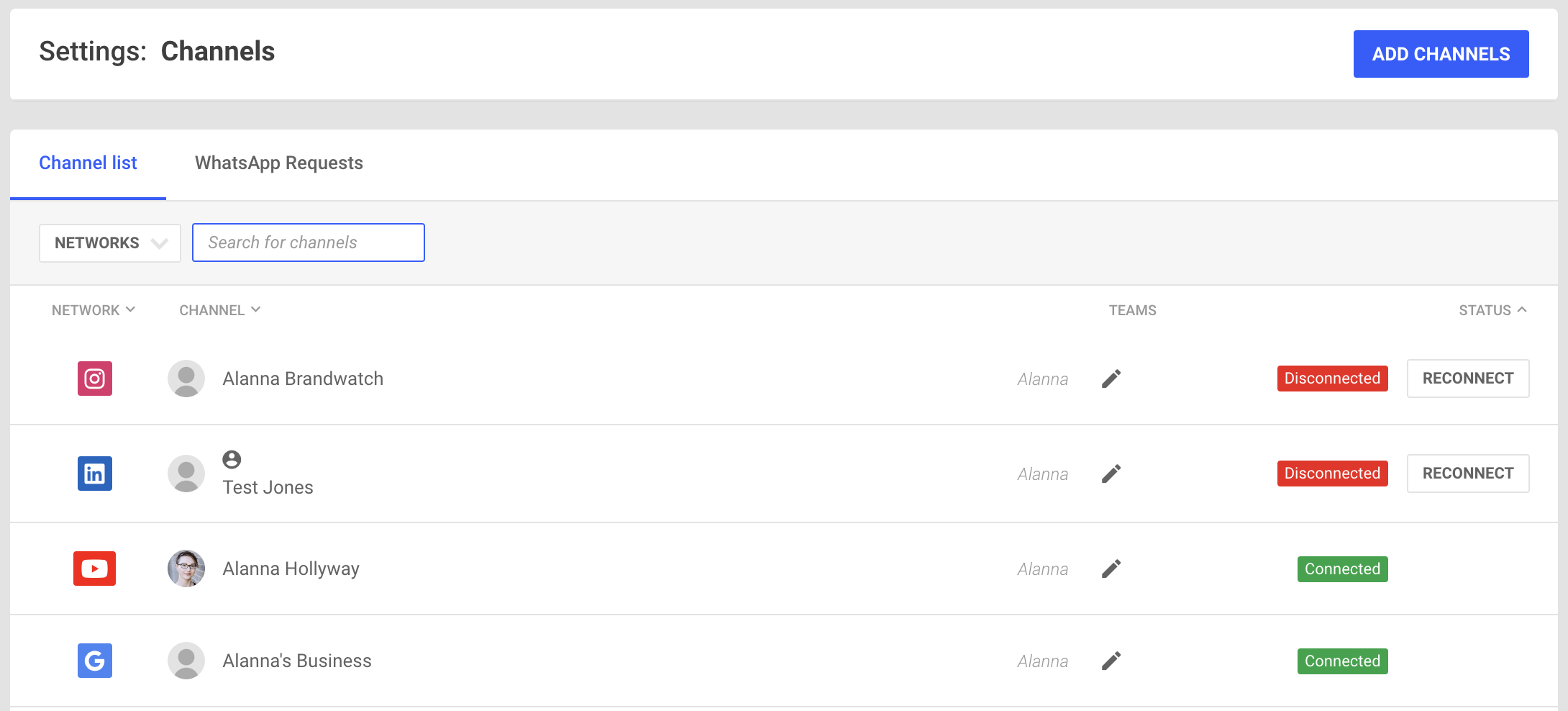 You can search for a channel using the search bar at the top of your channels list, or use the Network drop-down filter to filter your channels by social network. Clicking the pencil icon on a channel will allow you to sort your channels by the teams in your organization.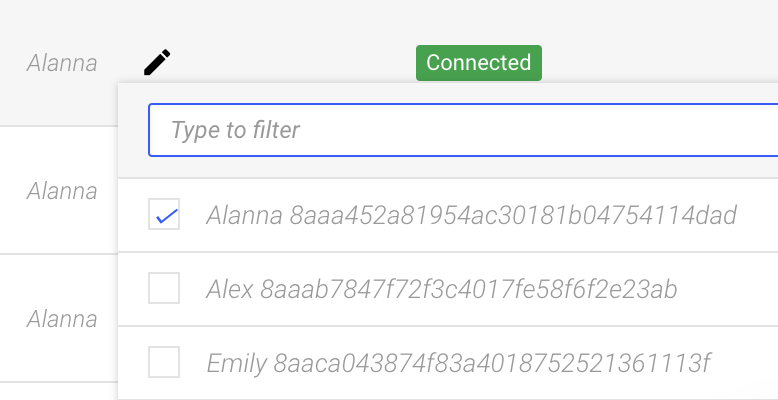 Click Ad Accounts in the Channel Settings left-hand navigation sidebar to connect an ad account or view or manage your connected ad accounts.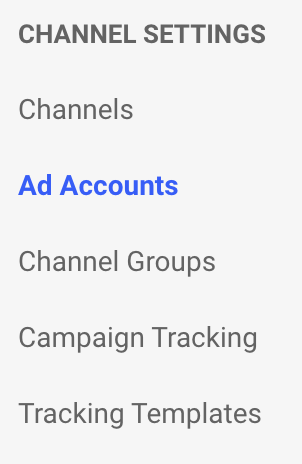 Editing channels
When you click directly on a channel, you will see the editing options for that channel.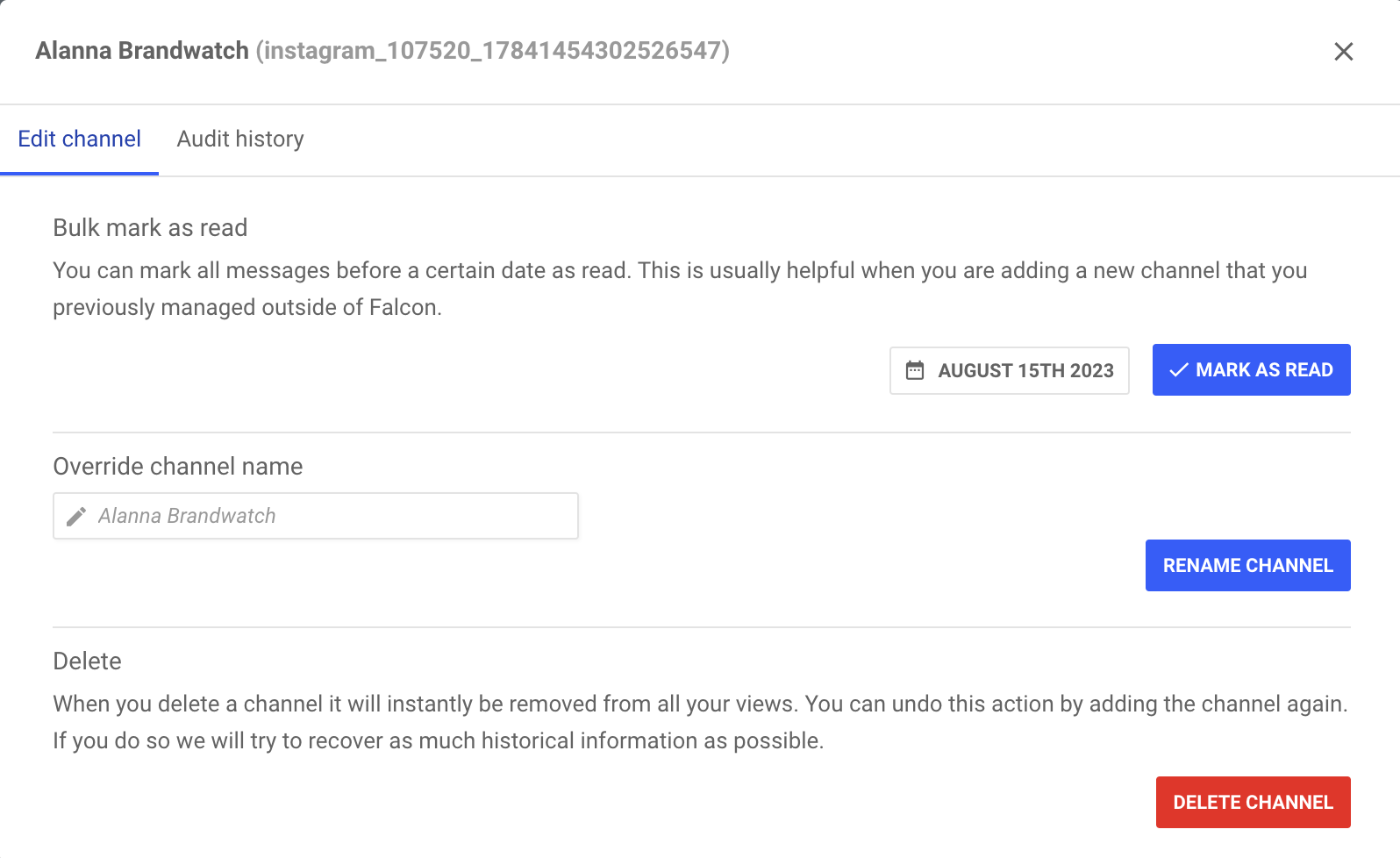 Bulk mark as read
If you use Engage, you can choose to bulk mark all messages from that channel as read before a specific date. This action can be helpful when you connect a new channel that you previously managed customer engagement for outside of Social Media Management.
For full details, please visit our article on Marking Content As Read in Bulk.
Overriding a channel name
You can easily override your channel name in your channel management options. The overridden name will only appear internally within your Social Media Management dashboard and will not be visible to your customers. This option can be helpful if you are using Global Facebook Pages and your local page names do not transfer to Social Media Management when you connect your Facebook channels.
Use the Override channel name text box to rename your channel, then click the Rename channel button on the right to confirm the rename.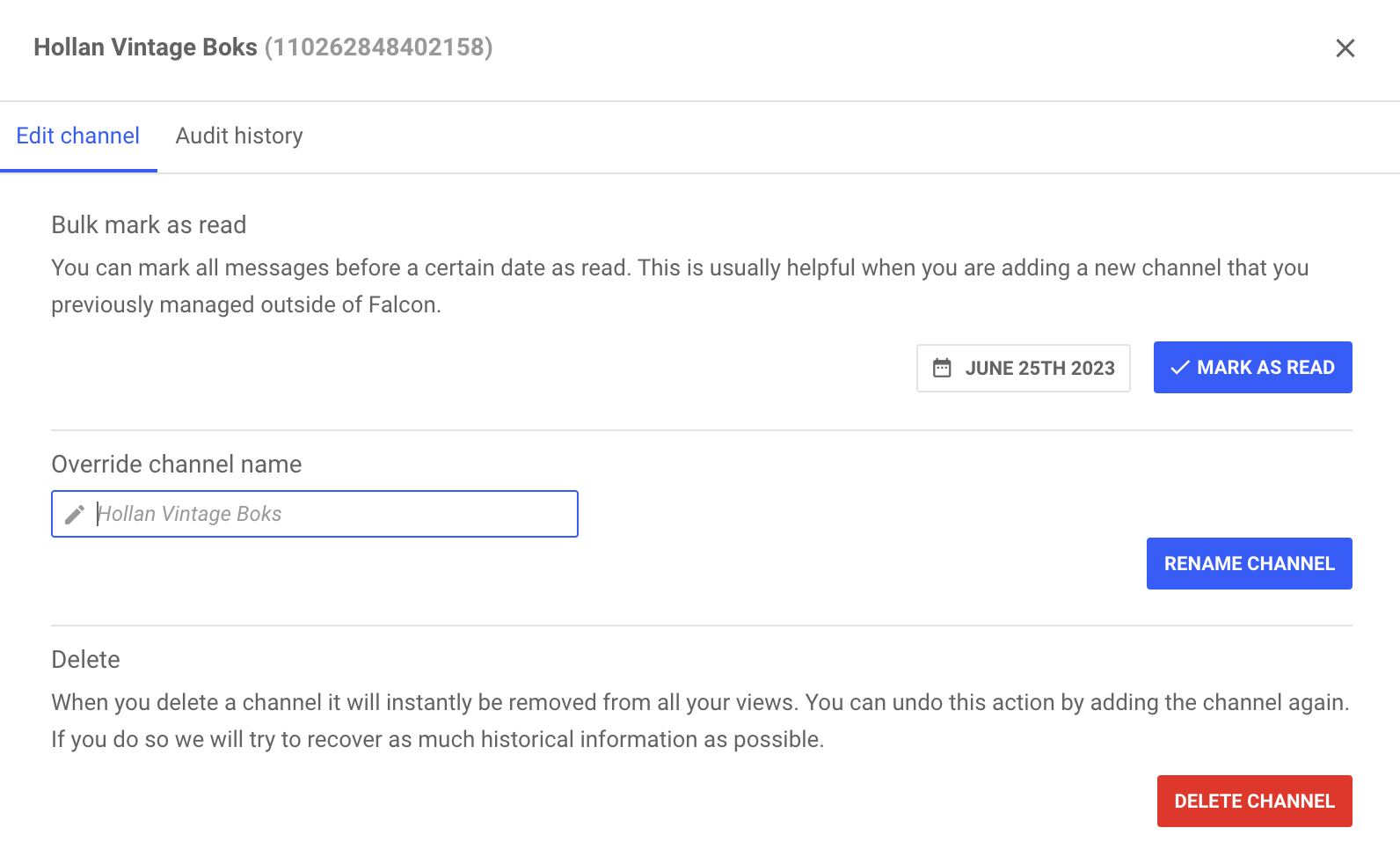 Note:
If you have multiple generic Facebook Pages in your channels list that are difficult to identify (e.g. the channel name is "NAME,") you can copy the channel ID from the channel details in Social Media Management and paste it into a Facebook URL in your browser (e.g. "facebook.com/123455789") to identify the page and its name natively.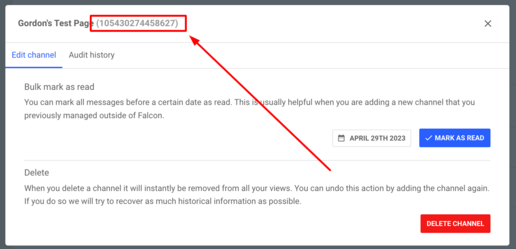 Deleting channels
Deleting a channel from Social Media Management will never cause you to lose any information natively on the network, such as posts, comments, replies or anything that was published via Social Media Management. However, the channel's data will no longer be visible in Social Media Management and the channel will be permanently deleted from our Social Media Management servers after one month. If you reconnect your channel within that month, your previous historical data from the channel connection will be imported again.
Under the Edit Channel tab, click Delete Channel, then click Yes in the warning pop-up message to confirm.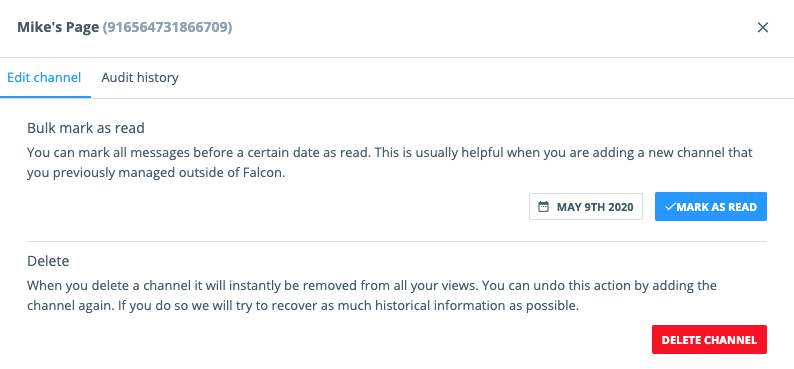 Viewing a channel's audit history
In your channel's Audit History, it's possible to see dates and times for any activity relating to your channel's connection. You can see the dates of disconnection errors that occurred on the channel along with the names of users who have connected it in the past.
After clicking on a channel in your channels list, select the Audit History tab to view your channel's connection log.

Note:
In the event that a user has been removed from Social Media Management, you will see a "Connected by: [Undefined]" note in the channel's audit history. Any channel that was last connected by an [Undefined] user will inevitably disconnect, so we recommend that another user reconnect the channel as soon as possible.
---
Creating channel groups
Channel groups can be used to organize your channels within your larger team structure. When viewing your content in Publish, channel groups allow you to filter for the content specifically published on those groups of channels. This feature may be useful for global brands who would like to isolate a certain market, or for a brand to group channels per network. For example, you might have a North American team whose channels are grouped by region.
Under your Channel Settings in the left-hand sidebar of Channel Admin, select Channel Groups.
From the top, right-hand side, select Create Group.
Create a name for your channel group and select Save & Continue.
Select Manage Channels.
Check the box beside each channel you would like to include, followed by Save.
Campaign tracking
Campaign tracking allows you to create tracking templates for your channels that add urchin tracking module (UTM) parameters to the links in your Publish post. With UTM parameters, you can track where your website traffic originated from, such as a specific social media post.
Under Channel Settings, select Tracking Templates to create and save tracking templates, or select Campaign Tracking to create and apply tracking templates to specific channels.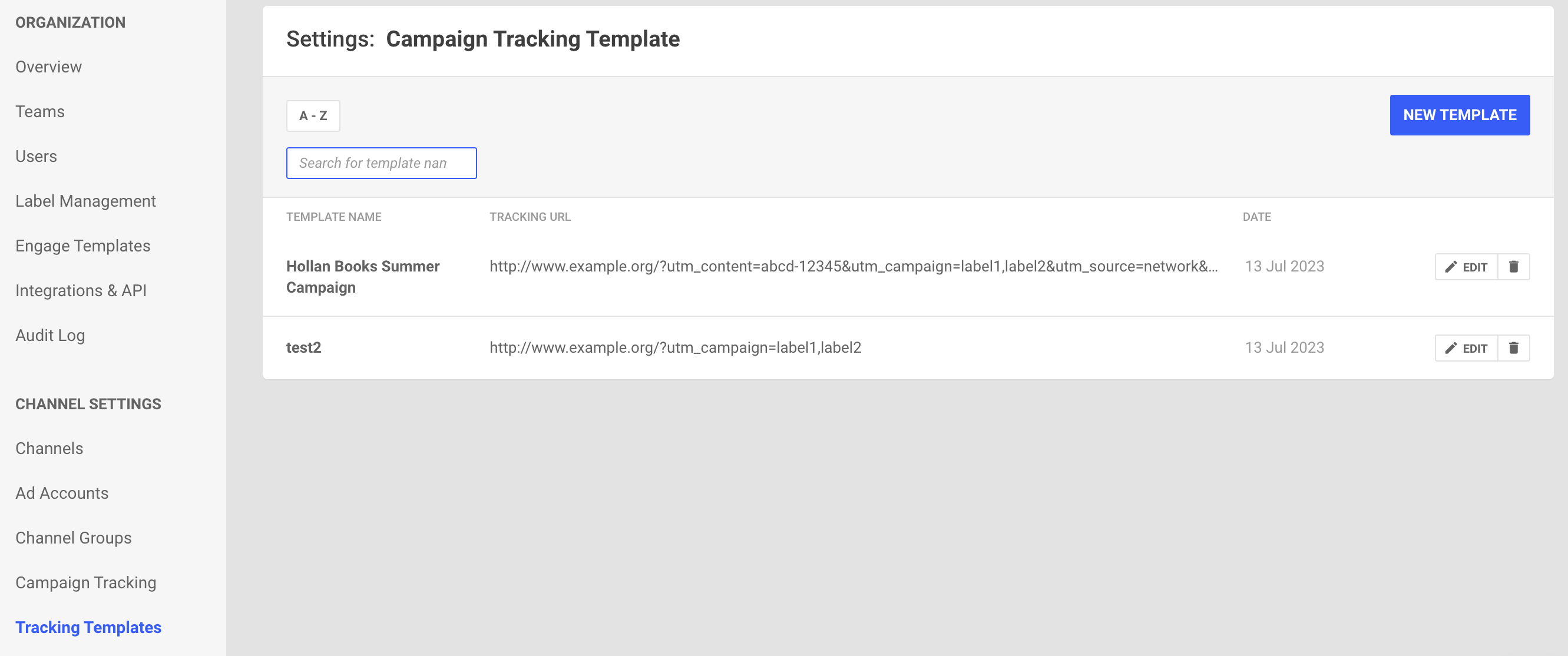 Please visit our Campaign Tracking article to learn more about UTM parameters and see detailed setup instructions.