Have a look at the latest product updates we released in January 2023.
In this article:
---
Brandwatch Suite
Product Harmonization
We switched the font and colors of the Social Media Management platform to align it to our Consumer Research product and provide a unified look and feel across Brandwatch products.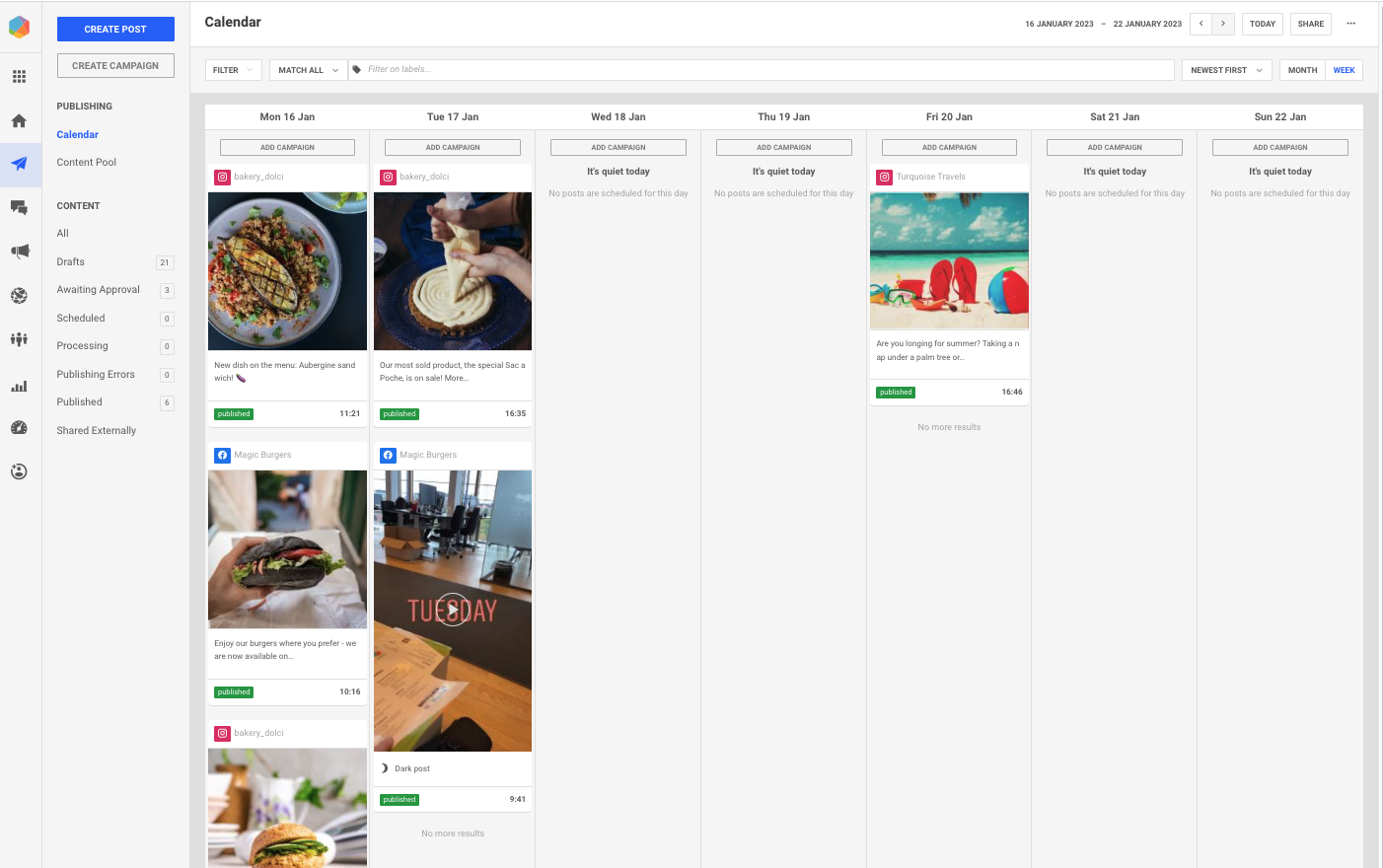 ---
Engage & Audience
Salesforce Integration Beta
We have shipped the first beta version of our Engage-Salesforce Integration and you can sign up for early access to benefit from the integration immediately. The beta version enables you to improve collaboration and visibility between your social media and support teams for efficient and effective customer service.
We highly encourage you to sign up, so that we can create a solution that meets your needs based on your valuable feedback. Check out this page to read more and sign up for early access and watch the video below to learn more.
Retweet own tweets
You can now retweet your own tweets from Engage - an action that previously was not possible.
---
Advertise
New design for the Ad Accounts tab and connection flow
The Ad Account tab in Settings was redesigned and improved: users now get a clearer overview of the Ad Accounts connected to Brandwatch thanks to the new filters options and can more easily add new colleagues. Also, the Ad Account connection flow was redesigned making it easier for users to connect new accounts.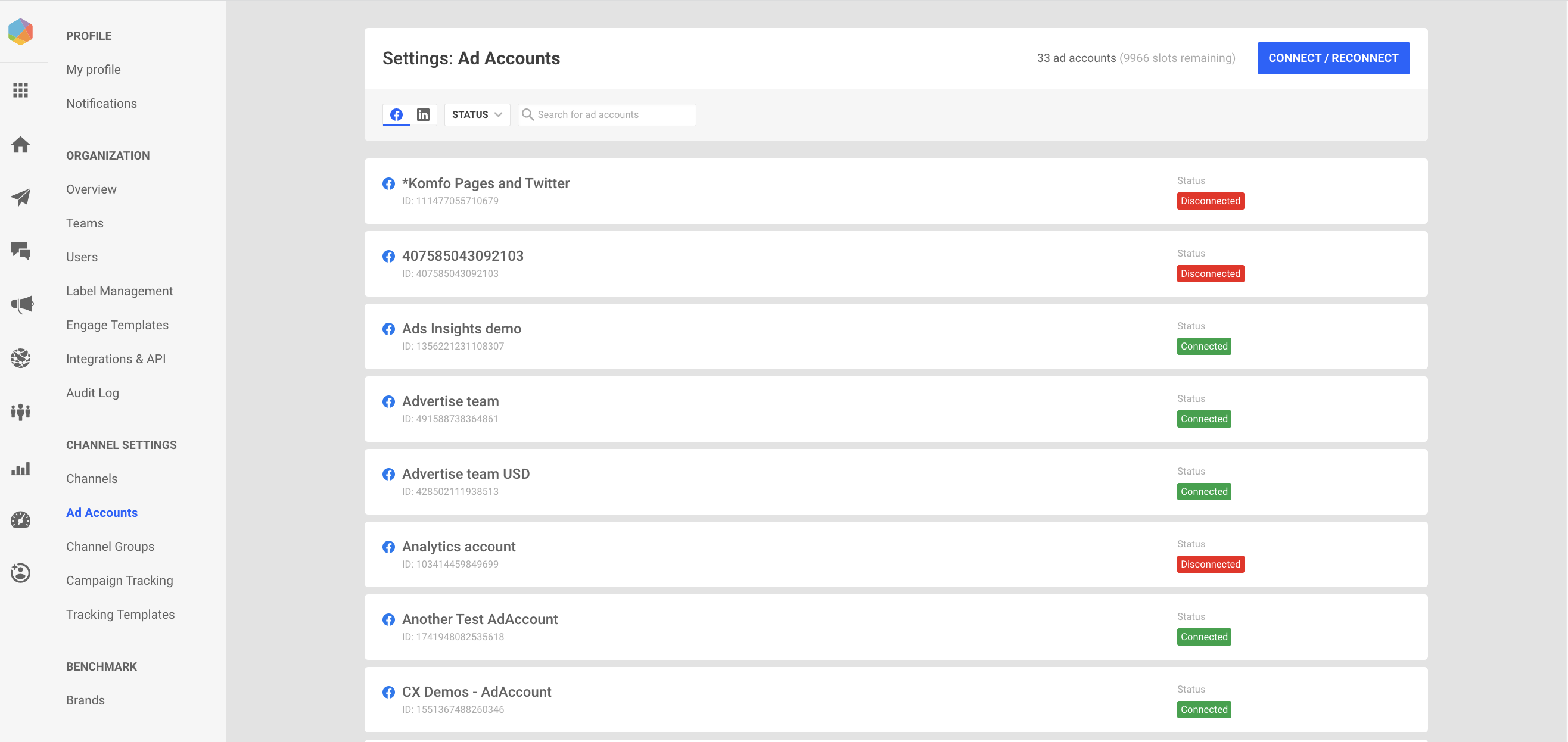 ---
Benchmark
Benchmark Beta
Up until December 2022, our social media benchmarking tool Benchmark has lived as a stand alone software outside the Social Media Management solution. Now, we are integrating Benchmark in the suite making it possible for you to manage all aspects of social media from one single interface.
Wether you are a Benchmark only client or a Social Media Management client, you can try out the new Benchmark Beta: all you need to do is to reach out to your Customer Success Manager or send an email to support@brandwatch.com.
Check out the video below to see how the new Benchmark works and enroll to our Benchmark Academy course to learn more.
---
Listen
Net Sentiment Card
In Listen searches you can now see the new Net Sentiment card which shows you how perception is changing for the topic/brand you are researching over time.
Net sentiment is calculated by subtracting the number of negative mentions from positive mentions and dividing by the sum of negative and positive mentions.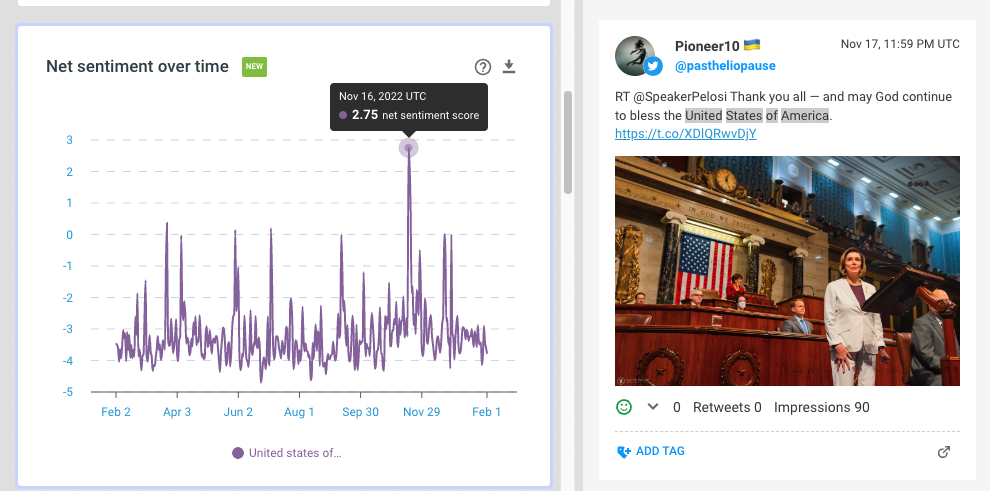 ---
Influence
Business API Update
We've simplified the API endpoints for influencers/accounts by adding a separate endpoint for social accounts with an option to include statistics.
Multiple Account Analysis
In the Discover module you can now analyze multiple influencers' reports at the same time, as now reports open in a new URL page. This will help you compare influencers and will provide you with get a better overview on multiple influencers.