Find out which exciting new releases made it to the Falcon platform in March 2022.
In this article:
Listen | Powered by Brandwatch
Tooltips for your Saved Searches
Obtain a better understanding of the data you get from Listen. Just hover your mouse over the graphs and click on the question mark icon to access the tooltips. Tooltips indicate the use case for each feature, including an explanation of how each chart works.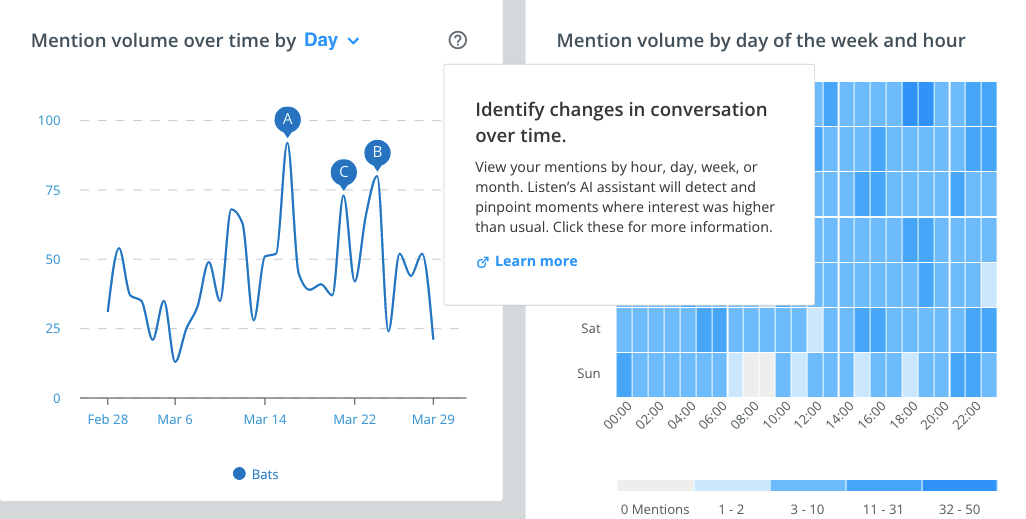 Compare multiple searches
You can now compare up to five Saved Searches at once in Listen. When you add your searches, the Saved Search dashboard will show an analysis of the multiple searches at once. The dashboard will show aggregated insights, metrics, and statistics, broken down by each individual search, so you can easily compare them. To start the comparison, you can follow these steps:
Open the first Saved Search you would like to compare.
Choose ADD SAVED SEARCH (next to the name of your current search)
Select up to four Saved Searches
Check the aggregated and comparison analysis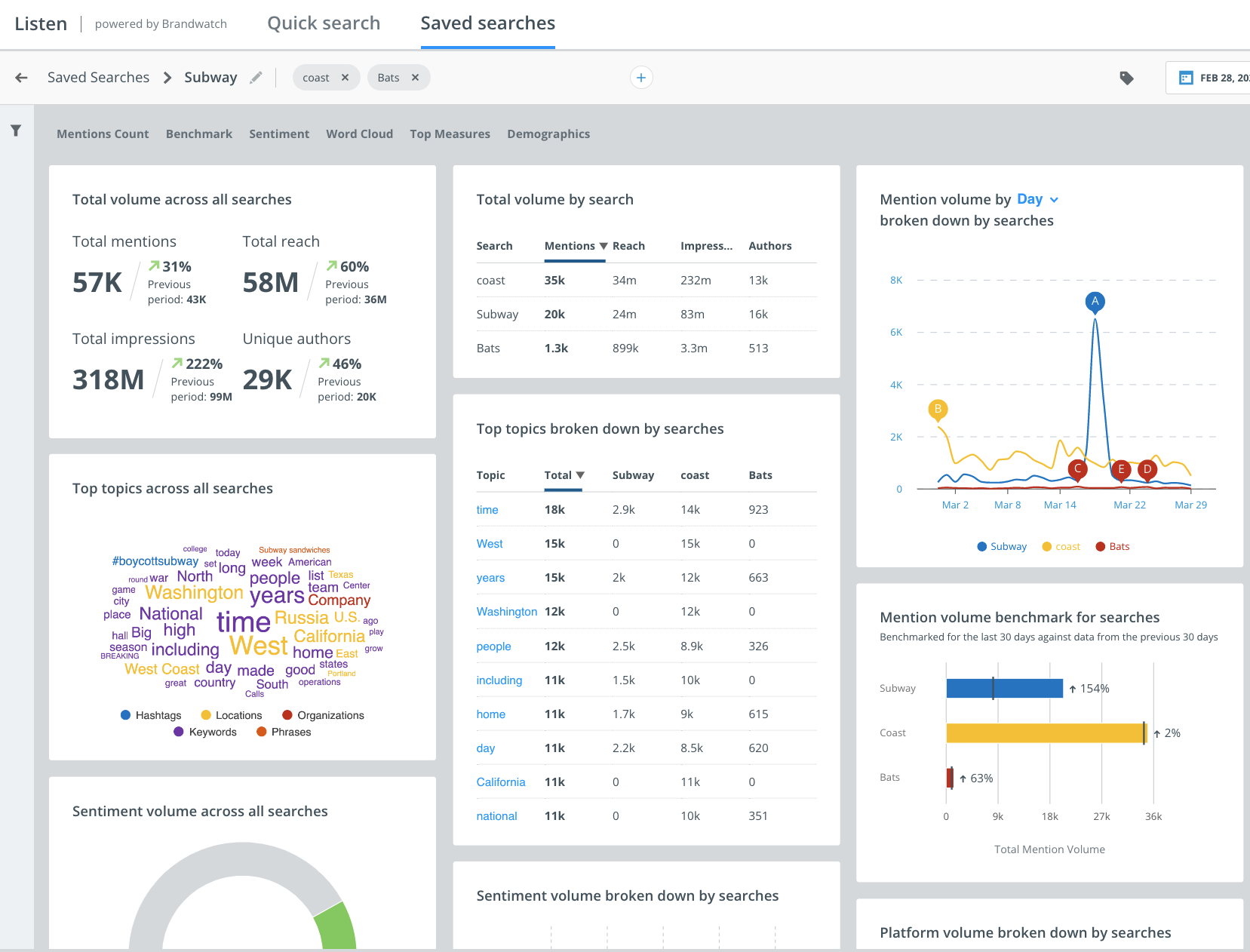 Customizable Listen PFD exports
You can export your Saved Searches as before, but now the exports have more options, so you can download only what you need. Open a Saved Search and click Create Report in the top right corner. There, you can choose the exact details from the analysis part of the Saved Search, that you'd like to have in your export. You are also able to add optional notes to each part of the export.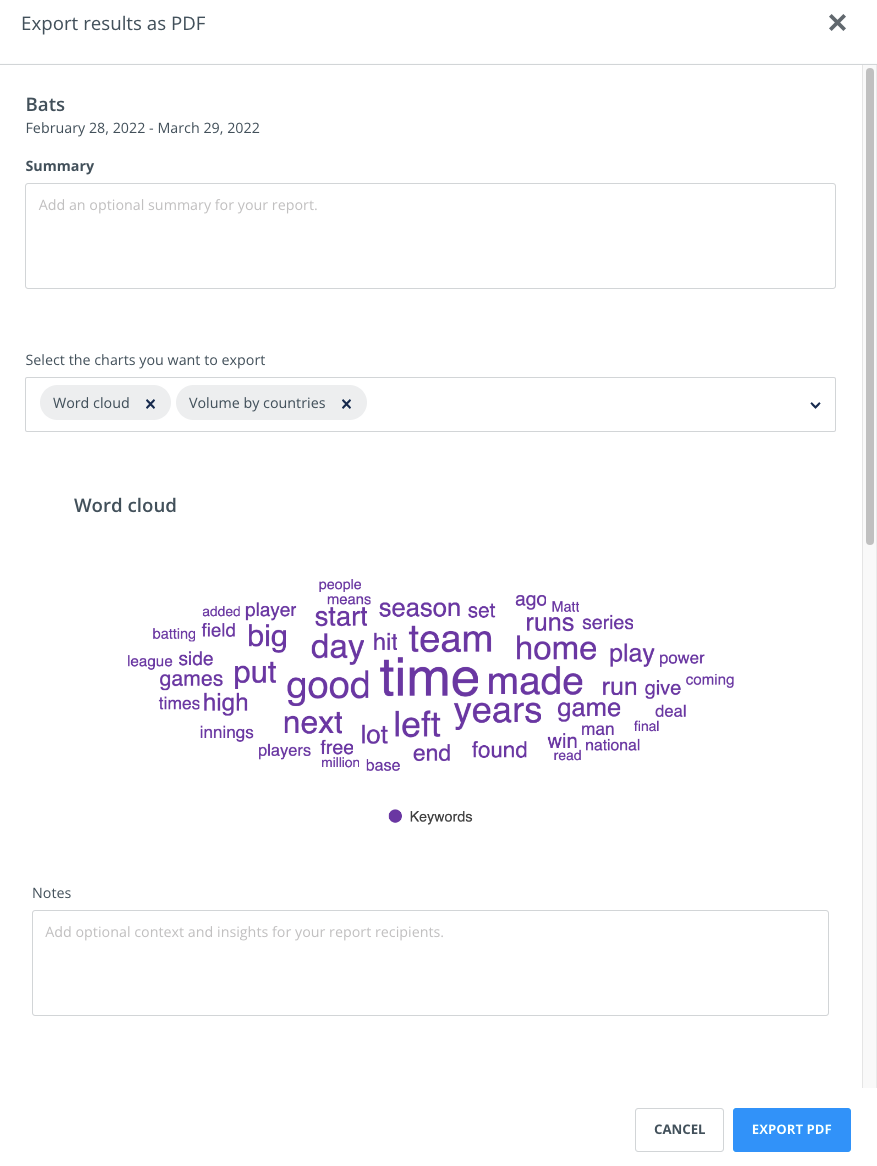 Home
New Home look
The Home part of Falcon got a brand-new look. The calendar now takes a central part of the screen, so you can see your posts for the current week. There are many useful notifications and alerts, such as disconnected channels and unread messages, as well as relevant links to the Help Center, new features and others.