Find out which exciting new releases made it to the Falcon platform in April 2022.
---
Advertise
In Advertise, you can now create, edit, and customize your Ad Sets as efficiently as possible with the new Ad Set creation flow. When you're creating your new Ad Sets, you can now focus on just five sections:
Create Ad Set (name, labels)
Schedule and budget
Pricing
Targeting
Placements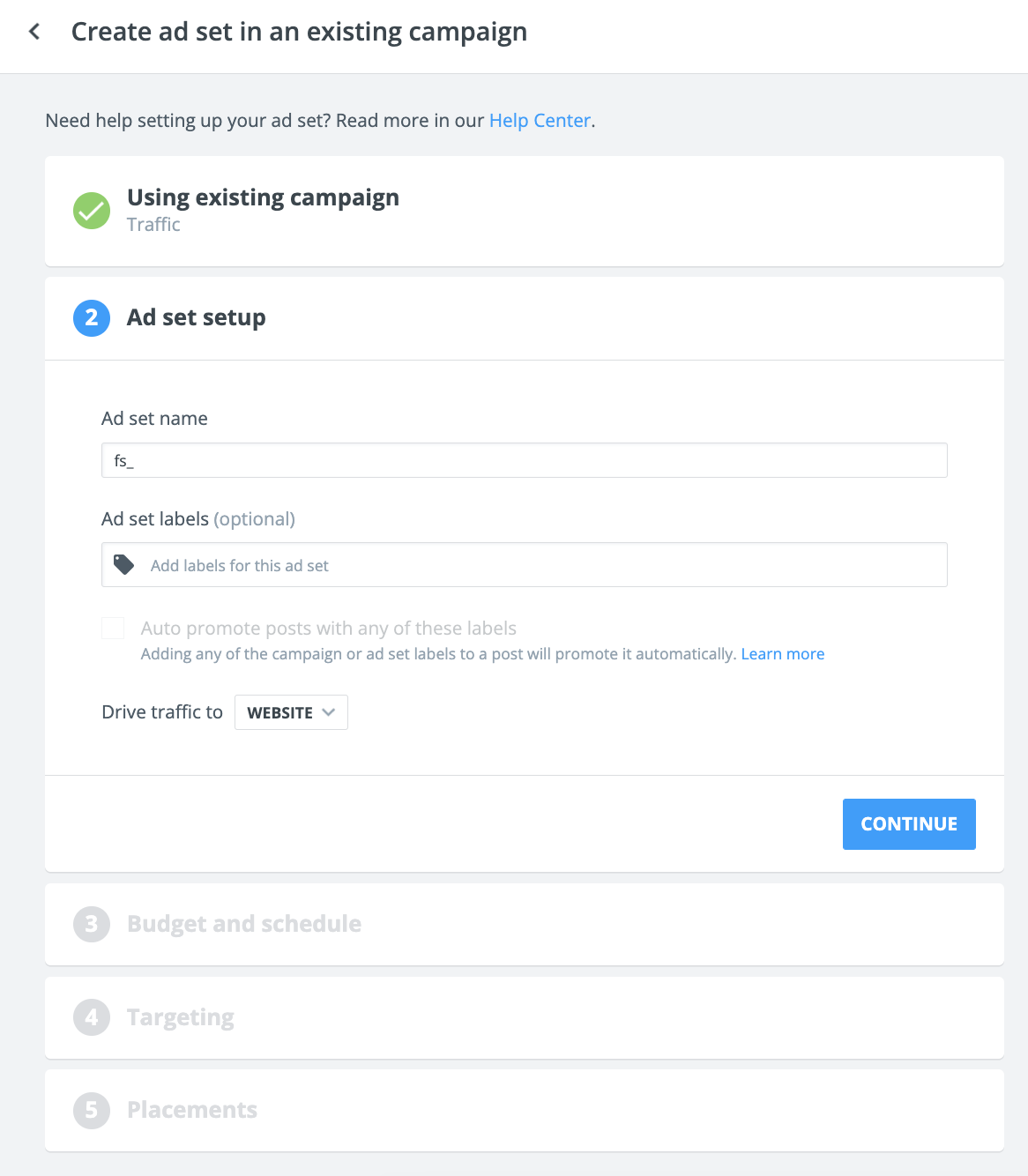 You can also now save time by choosing from your existing Saved Audiences as you create each new Ad Set, or using an existing Saved Audience as a template. This new addition means you no longer have to manually enter the same targeting information, or visit Saved Audiences to make any changes in advance.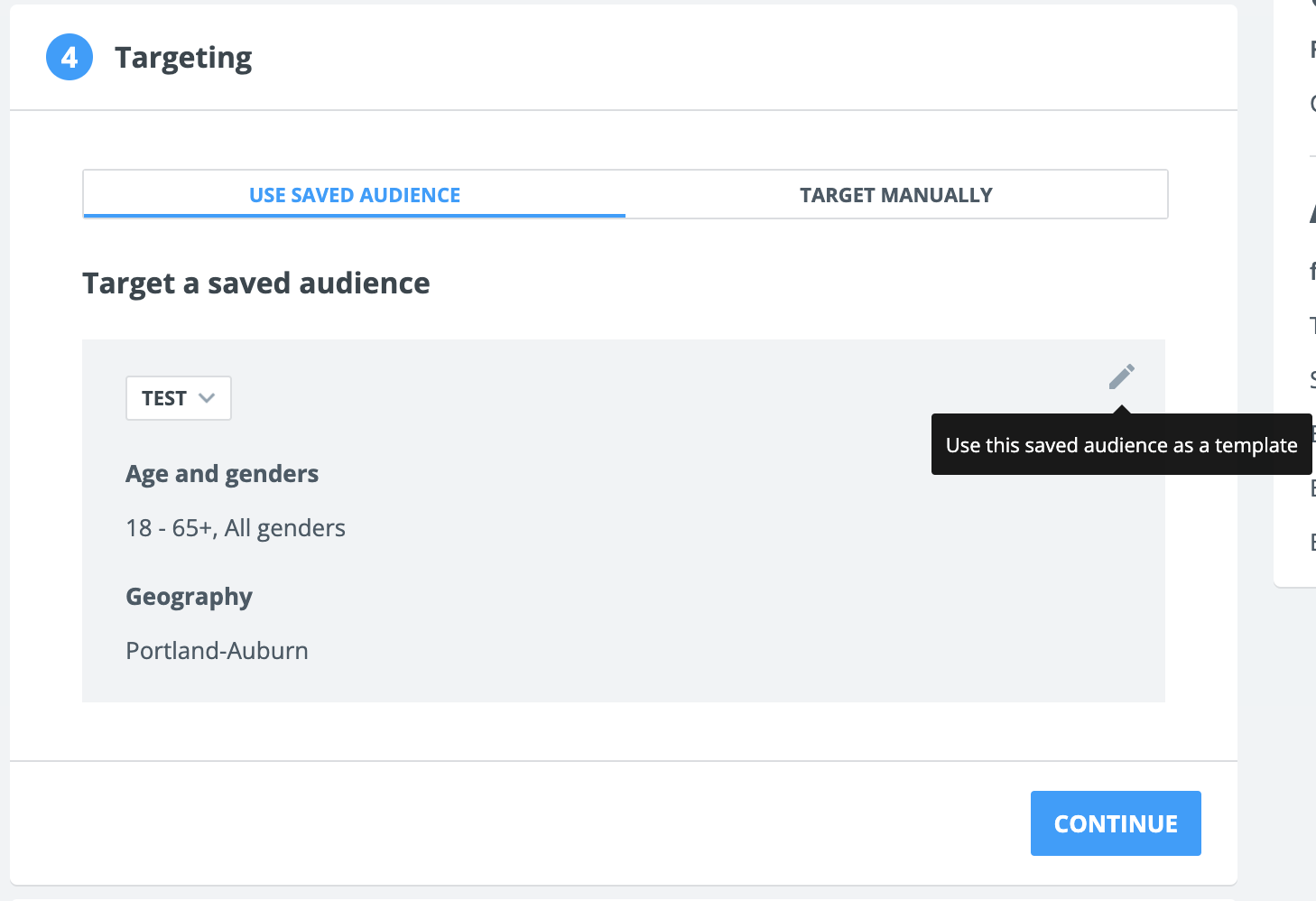 To create a new Ad Set, you can click Advertise > Ad Sets > Create New Ad Set (from the top right). For more information on each section and how to customize your Ad Sets, please visit the Help Center guide here.
---
Measure
As announced in 2021, the Measure team recently added the ability to copy certain published posts in your Measure Dashboard, creating a new draft in Publish. You can find out more about the process from the Help Center guide here.
This month, the team added Instagram Stories and promoted posts into the mix - With the inclusion of Instagram Stories and promoted posts, this means you can now choose to copy all posts from within any Content Performance widget.
To get started, please follow the steps below:
In Measure, create a Content Performance Dashboard (Create Dashboard > Content Performance) or view any existing Dashboard containing a Content Performance widget.
Optional: Use the Manage Channels > All Networks filter to view only your Instagram content.
Optional: At the top of the Content Performance widget, click each metric total to sort your content.
Optional: Apply a filter to narrow down your content.
Once you've found a post you'd like to copy, click Copy post from the far right.

---
Influence
Introducing Influence, Falcon's new influencer marketing solution. As announced earlier in April, Brandwatch has acquired Paladin, which will now be included in Falcon under the name Influence.
The great news is that all Falcon Suite customers will now get free trial access to Paladin's influencer discovery module. In addition, a new single sign-on (SSO) option will be available while logged into Falcon.
Note:
Free trial access to Paladin will not be available to Falcon Essentials package users. To consider upgrading to full suite access, please contact your Essentials Customer Success Manager at: essentials@falcon.io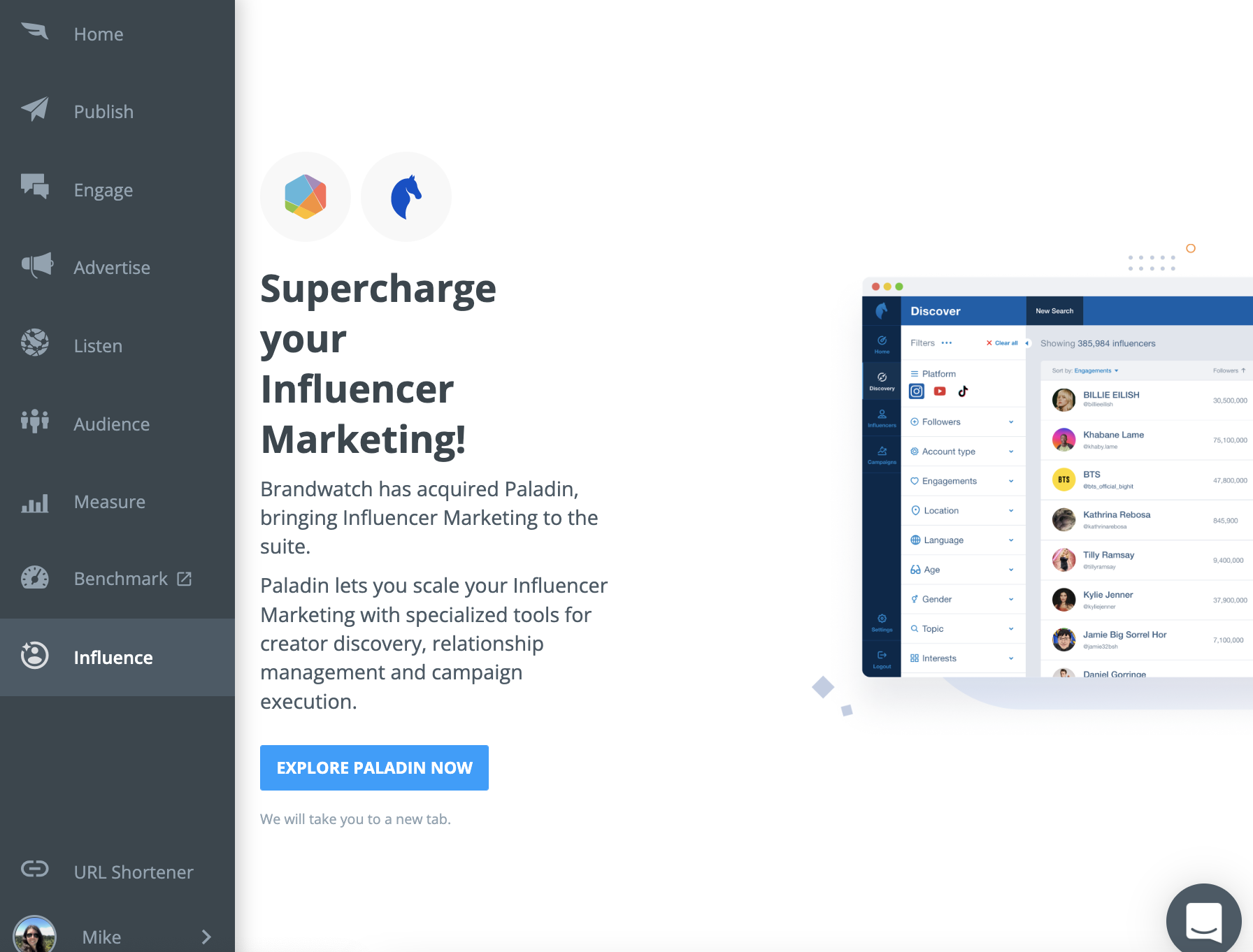 For more information on what you can expect from your free trial, check out the Help Center article here.