By using label management settings, you can organize and keep track of your labels across different tools so you and your team can easily apply them to Publish campaigns and stock images, Engage conversations, and Audience profiles.
In this article:
Check out the following video for a quick tutorial of how to manage your labels:
---
Managing Labels
Note:
Only Admins and Team Leaders in Social Media Management can access Label Management settings. Both Admins and Team Leaders can create new labels via the Label Management section and edit existing labels, but only Admins can delete labels from the system.
In the lower-left corner of the platform, select the gear icon > Organization admin, then select Label Management in the Settings left-hand side menu.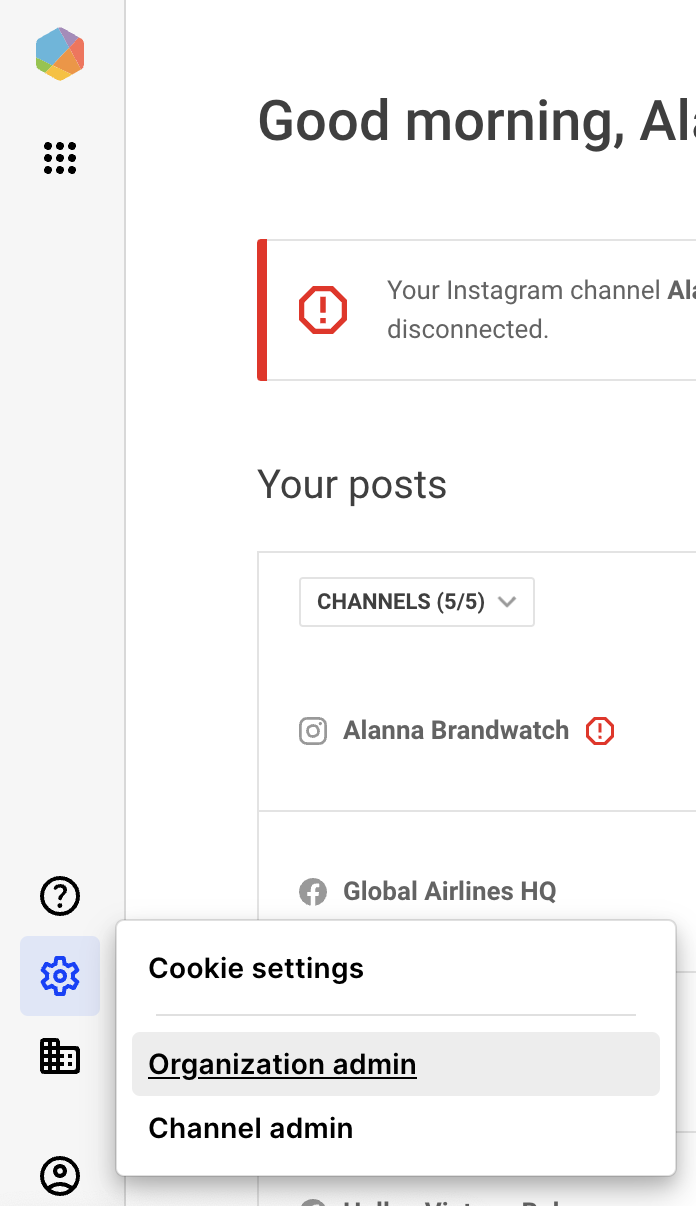 From this interface, you have an overview of all the labels that are active with your organization. You can organize the view by Label Name, Total Used, or Last Time Used by clicking on the name of the corresponding column.
To edit a label, click on the pencil icon next to a label.
To create a new label, click Create New Label in the upper right-hand corner. You may create multiple new labels at once.

Note:

Labels can only contain alphanumeric characters.

To merge two or more labels, select the checkboxes next to the applicable labels, click the Bulk Actions dropdown, and select Merge Manager.
To delete a label, click on the trash can icon next to it. A confirmation window will pop up before the action is completed. You may also bulk delete multiple labels by clicking Bulk Actions.
Tip:
When selecting labels in bulk, only the labels that are in your window's view will be selected. In order to bulk select more labels, scroll down to see your additional labels and then bulk select them as needed.
---
Viewing Label Analytics
For drill-down analytics of how many times and where a certain label has been used throughout the platform, click on the number next to that label under the Total Used column. A pop-up will open showing the usage for that label.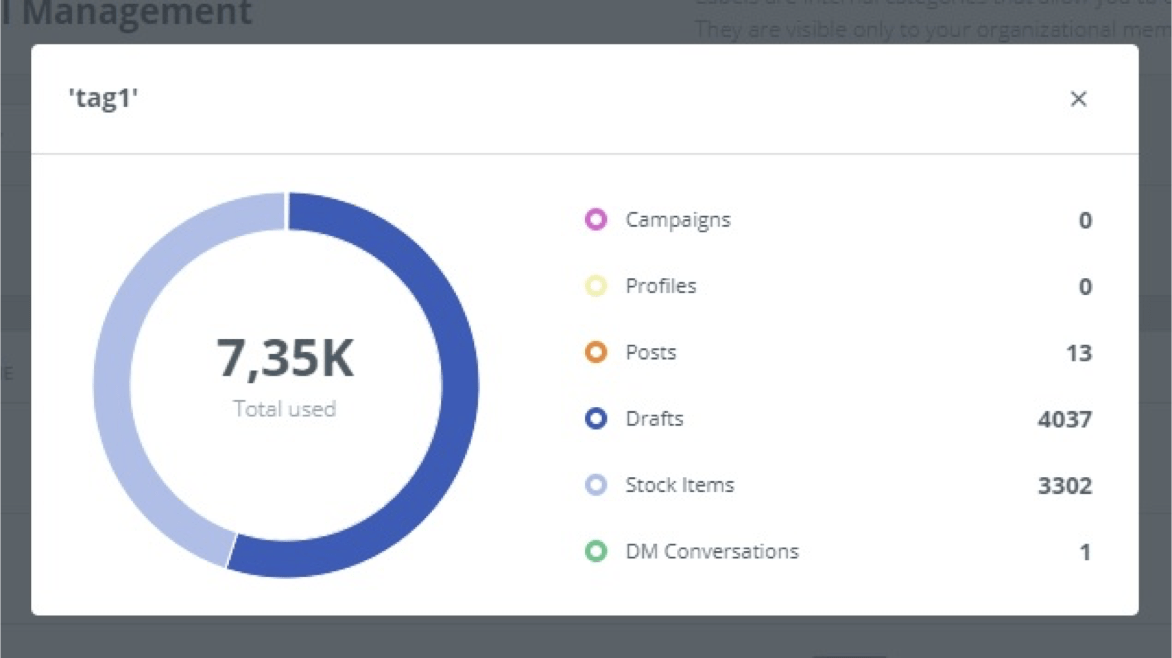 Tip:
If you label a certain campaign with one label and then label all stock items under that campaign with the same label, the label analytics will count each label entity separately.
---
Setting Labels Access
As an Administrator, you can grant other users access to create new labels for your organization.
Click Label Settings from the upper right-hand corner to open the Advanced Settings window.
You have the option to select All users can create labels or Only administrators can create new labels. If you select All users can create labels, the access will differ slightly for Publish, Engage, and Audience users:

Publish: Only users with the Admin, Team Leader, Editor, or Content Creator role will be able to create new labels when drafting a post.
Engage: Users with the Admin, Team Leader, Editor, Content Creator, or Moderator role will be able to create new labels in conversations. View Only users cannot create labels in Engage.
Audience: Users with the Admin, Team Leader, Editor, Content Creator, Moderator, or View Only role will be able to create new labels for profiles.

After selecting an option, click Save Changes to apply your access settings.