Admins and Team Leaders in Social Media Management can set default geo-targeting for users. If a default geo-targeting is applied to a user, that user will automatically create Facebook and LinkedIn Company Page content that is only targeted to the countries specified in their user setting.
If the targeting for a user is set to multiple countries, the user can either target all those countries, or any one of those countries. The user can never target content to any countries outside of their default geo-targeting though.
The below steps can be followed to set a default geo-targeting for a user:
Click your profile image followed by Settings.
Select Users from the left-hand menu and choose the specific user you'd like to set a default geo-targeting for.
Open the Advanced section in the General tab of the user's settings.
For the geo-targeting option, choose one or more countries from the dropdown list.
Note:
Due to Facebook API restrictions, it is not possible to geo-target video posts.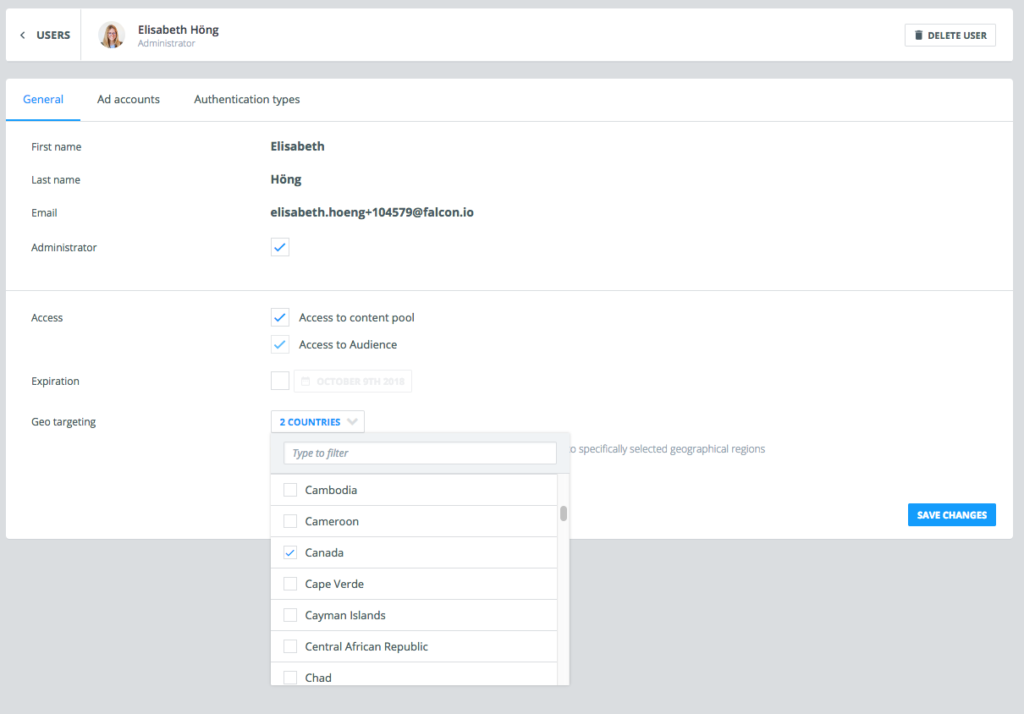 Tip:
If you manage the Facebook or LinkedIn Channels of a local market, you can save time creating your content by setting a default geo-targeting for yourself, instead of applying the targeting each time you create an individual post.