Add valuable insight to your Audience by adding Labels to the profiles you are interacting with. By applying a Label, you will attribute a valuable nomination that will help you create a better customer experience to identify for example brand ambassadors, customers or prospects.
You can attribute a Label directly in Audience and also from Engage.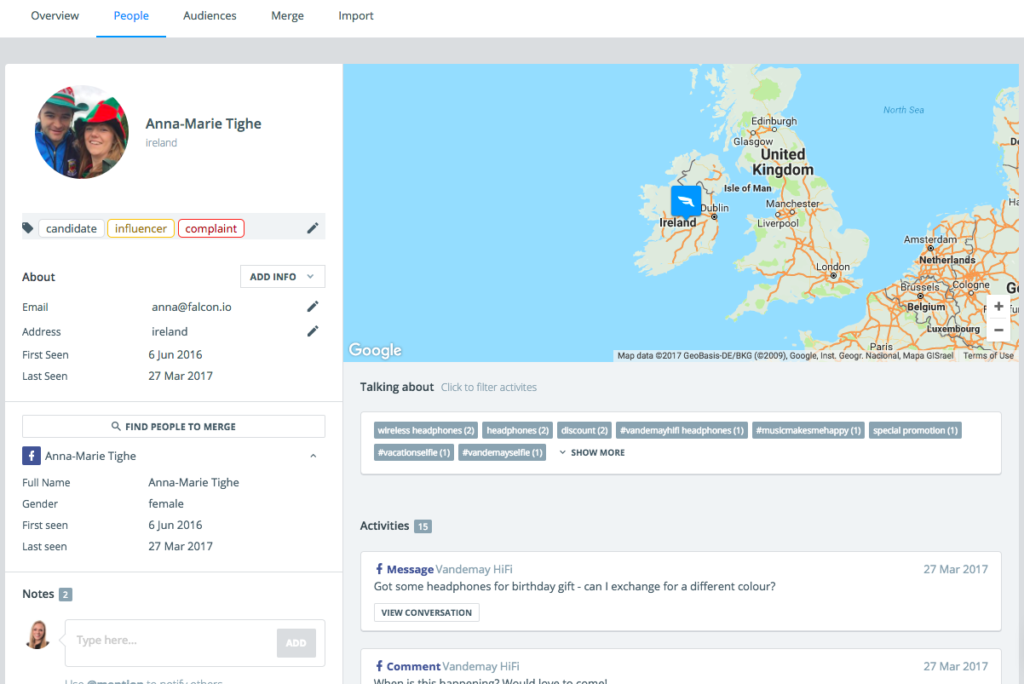 ---
Add Labels in Audience
In the People section, click on a profile.
Once the profile card is open, add your Label in the section.
Review all labels under Info -> Labels tab in Home as well as Audience.
Tip:
Next time you want to attribute this label to another profile, type the first few letters of the labels and Social Media Management will retrieve it for you to avoid mistakes.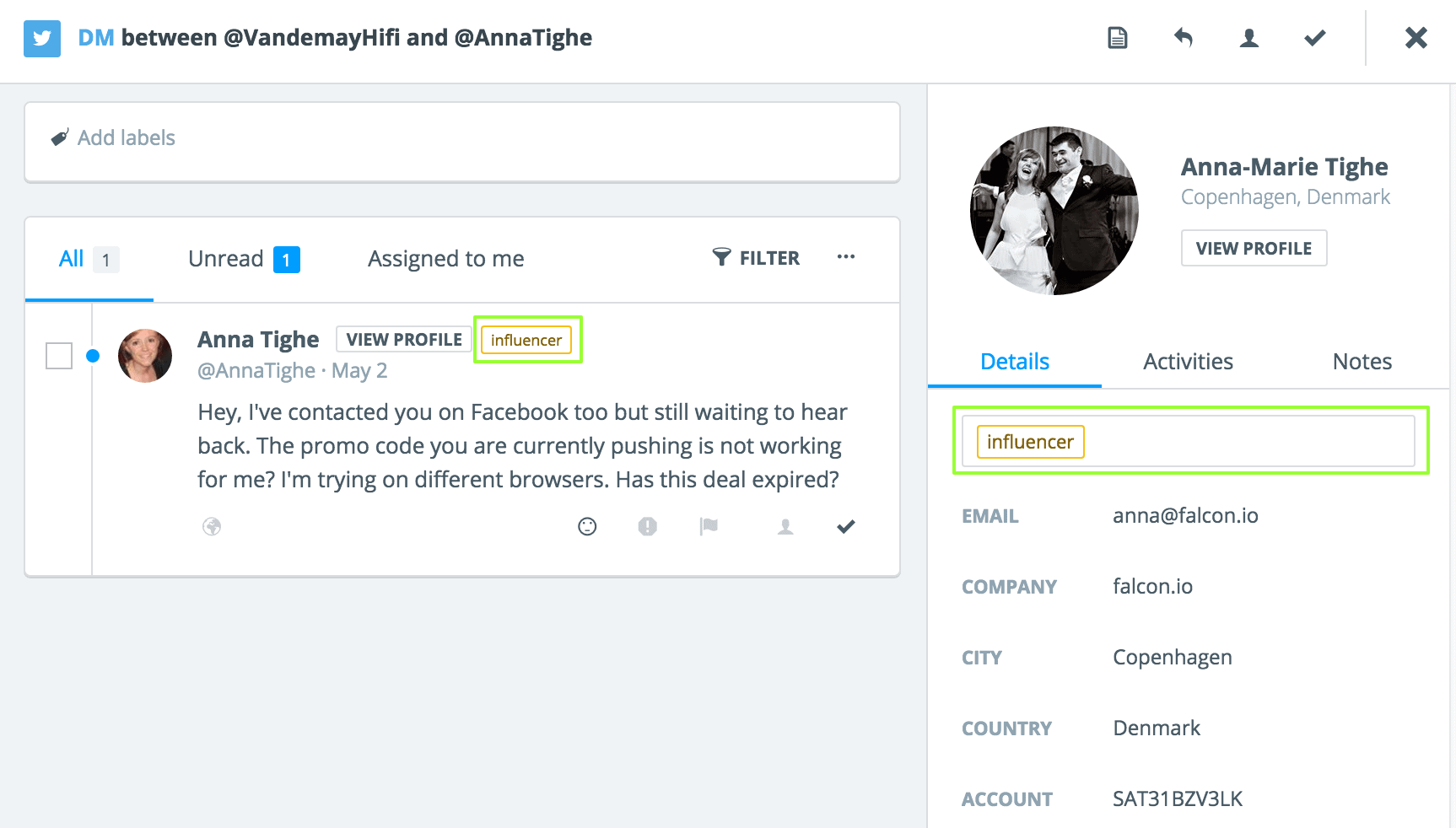 ---
Add Labels in Engage
Click on any message in your feed.
The profile card of the user will show up on the right-hand side, or from the message select View Profile.
On the profile card, under the Details tab, add label in the Add labels field.
---