When you create a new search in Listen, you will have instant access to historical data. The historical data available to you may vary based on whether you are creating a new Quick Search or you have saved your search as a Saved Search.
In this article:
---
Historical Data Available for Quick Searches
When you create a new Quick Search, you will have access to only the last one month of data. It is possible to select a custom timeframe within that month.
While you will be able to see graphs, metrics, and mentions in the exact same layout as Saved Searches, the following historical data will not be visible until the search is saved:
Mention sentiment
Mention emotion
Unique authors (by interest)
Unique authors (by language)
Unique authors (by country)
Topic wheel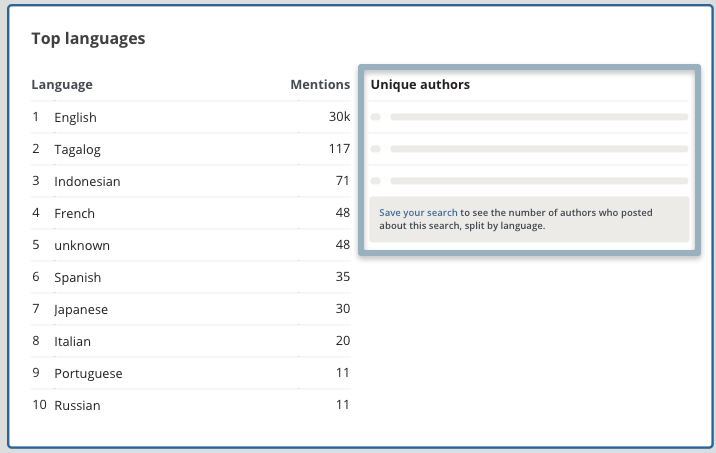 In addition to historical data limitations, please visit our full guide to Quick Searches vs. Saved Searches for information on all feature restrictions.
---
Historical Data Available for Saved Searches
If you're happy with your Quick Search, you can decide to save it as a Saved Search. When you save a search, Listen will immediately load the last one year of data, including all data omitted from your Quick Search as highlighted above.
Unlike Quick Searches, in any Saved Search, you can use the calendar icon to select a preset or Social Media Management custom timeframe from within the last year.