When you're creating Ad Sets, Facebook will give you the option to save your targeting as a 'Saved Audience'. If you often apply similar targeting settings on your Ad Sets, such as interests, location, or demographics, saving your audience gives you the option to quickly apply the same targeting for new Ad Sets. You can find out more information about Saved Audiences from Facebook here.
This article will show you how to view, apply, and edit your Saved Audiences in Social Media Management.
---
Viewing Saved Audiences in Advertise
In Social Media Management, you can view any Saved Audiences which were created natively on Facebook as well as any saved targeting from Ad Sets created via Social Media Management. You can view your Saved Audiences in the Advertise tool by selecting Saved Audiences from the Assets menu on the left.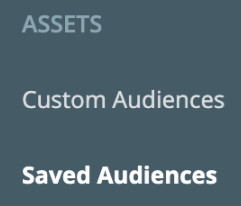 Your Saved Audiences will be listed here, along with information on where they were created. You can click on each Audience to view a breakdown of the following:
General information (e.g., age, gender, languages)
Geography
Custom Audiences included,
Friends of Connections
Detailed Targeting (e.g., behaviors, interests, demographics)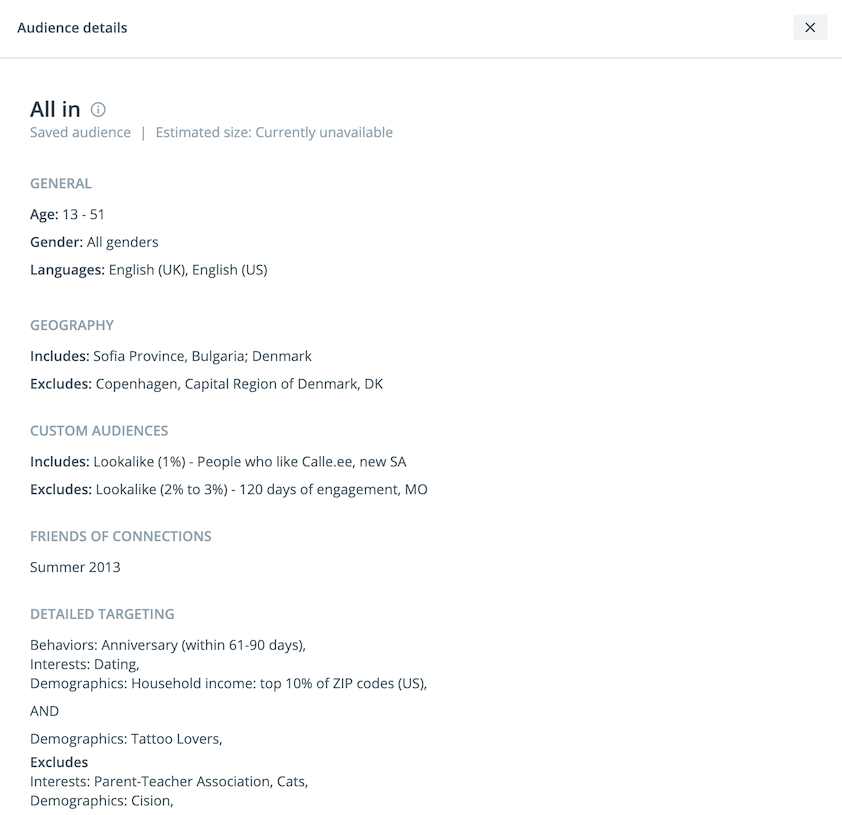 Note:
Due to API restrictions, any targeting which is created via Social Media Management will not be visible as a Saved Audience natively on Facebook.
---
Applying and Adjusting Saved Audiences
When you're creating a new Ad Set in Social Media Management, you can choose to apply any existing Saved Audience as the targeting for the Ad Set or use a Saved Audience as a template while making a few changes. To get started, please see the steps below:
In Advertise, click Ad Sets from the Overview menu on the left-hand side.
Click Create Ad Set from the top, right-hand side.
Scroll to Targeting or select Targeting from the menu on the left.
Use the Saved Audiences dropdown to select an audience.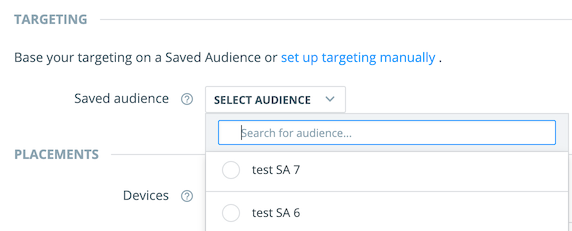 If you would like to make some adjustments to the selected Saved Audience, you can click Use as Template below the targeting descriptions. At this stage, you can choose to keep existing targeting criteria included or excluded. You can also use the search boxes below each category (e.g., Languages or Geography) to add new criteria as needed.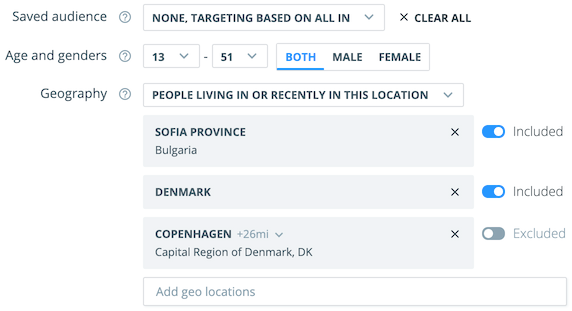 At any stage, you can go back to the original settings for your Saved Audience by clicking Reset to Template or you can click Clear all to remove the Audience from the Ad Set completely.
---