We've made managing high-volume channels in Engage so much easier by introducing bulk actions. Work through thousands of messages faster than ever.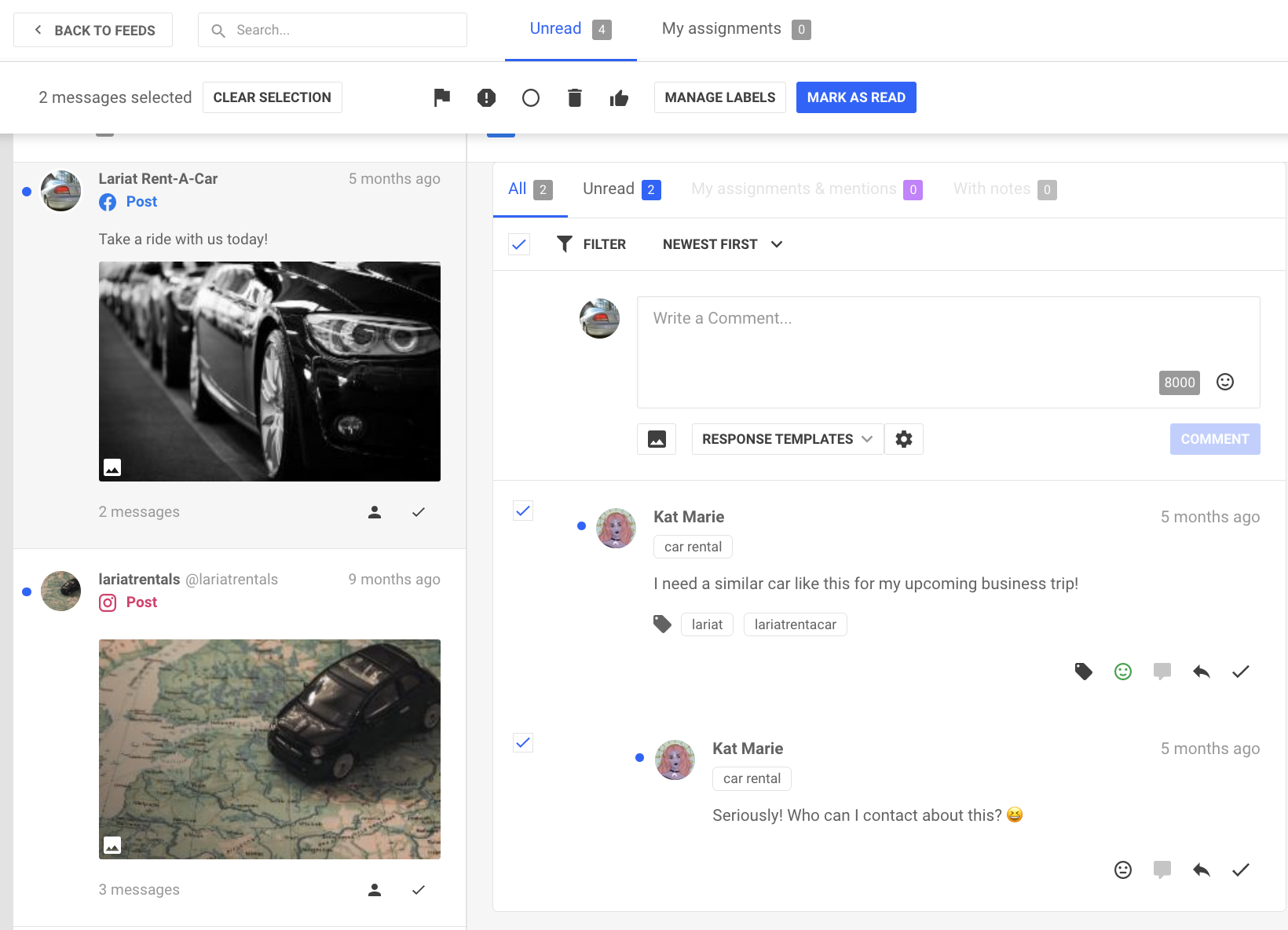 ---
Two Ways to Simplify Mass-Engagement
Use the check boxes on the left-hand side of each message to select multiple messages you would like to moderate.
Use the check mark selector with the option to select/deselect all in the menu that appears above your selected message stream.
In the Bulk Action Menu that appears at the top of the screen, select the appropriate action.
Available actions:
Mark/unmark as priority
Mark/unmark as spam
Change sentiment
Like/unlike (for Facebook comments & replies and Tweets only)
Delete
Manage labels
Mark as read