When engaging with a customer on Twitter, it may be necessary to take a conversation from a public to a direct message. This can be the case for support requests that involve handling sensitive customer data.
To make that transition as seamless as possible, you can insert a specially-formatted link into any public response you post. The link will be transformed into a simple call-to-action; when the customer clicks on it, they will be forwarded to Twitter's direct message dialogue, from which they can easily engage with you directly.
To insert a link for a direct message in Engage, simply check the Invite to a private conversation checkbox when replying to a public tweet.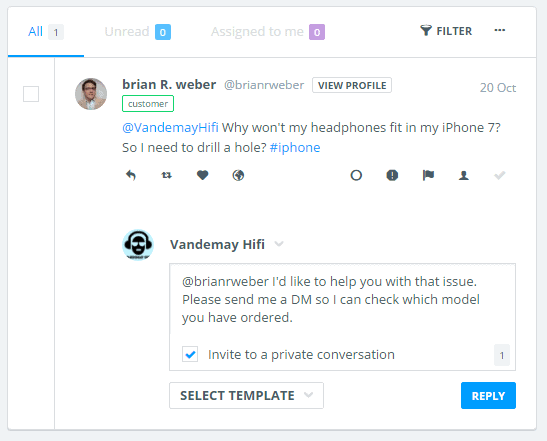 Please note that the link is counted against Twitter's character limit for tweets.
After hitting the Reply button, the link will be inserted and your tweet published.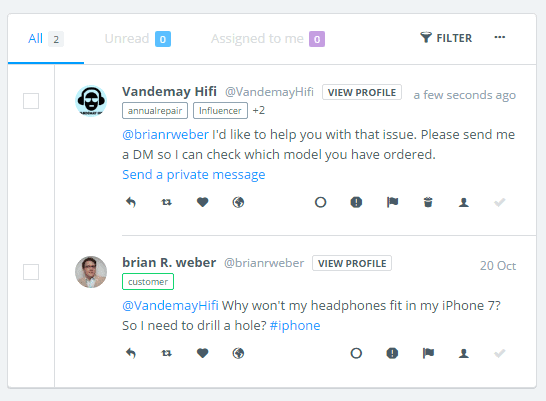 When the user sends you a direct message via that link, it will appear in your Engage message feed where you can continue the conversation via direct message.
Note:
For the link to work correctly, you have to go to your Twitter account settings and check the box next to Receive Direct Messages from anyone under Security and Privacy.
For more info on that, please visit this Twitter Help Center article.