Your Facebook and Instagram posts can look a lot better with your hashtags in the first comment instead of in the post description. It has become common practice for brands to create the first comment immediately after creating the post itself.
Social Media Management lets you easily plan your first comment together with your main post, from inside the Post Editor. Even if you're publishing at odd hours, you can have Social Media Management leave the first comment right after publishing your post. Follow the steps below to get started with any Facebook or Instagram post.
In Publish, create a new Facebook or Instagram post.
Below the text box and any added media files, click Add First Comment.
Under First comment, add the text and emojis for your first comment. You can add a total of 8000 characters for Facebook posts and 2200 characters for Instagram posts.
Once you're happy with your post, click Publish, Schedule, or Send for Approval.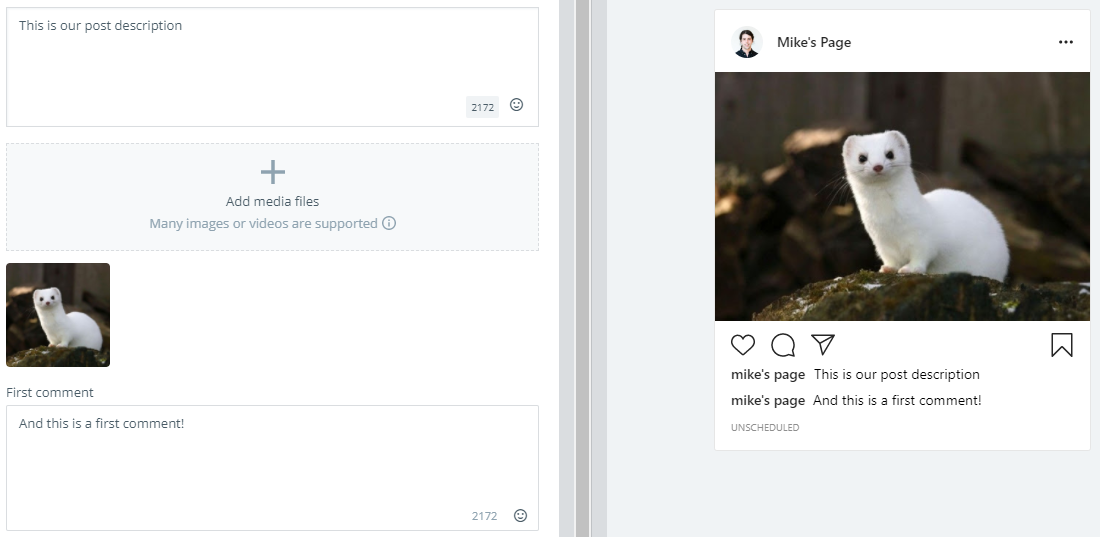 Note:
Due to API restrictions, it's not possible to schedule the first comment for Twitter posts, LinkedIn posts, or any Instagram posts published via the Hub App (e.g. Instagram stories). In addition, it's not possible to schedule the first comment for posts published via the Quick Publish App.