Have a look at the latest product updates we released in August 2023.
In this article:
---
Social Media Management
Notifications center
You can now find a new section in the left side menu in Brandwatch from where you'll be able to see notifications. Currently, the page supports only Engage notifications but soon other Brandwatch Social Media Management products will come.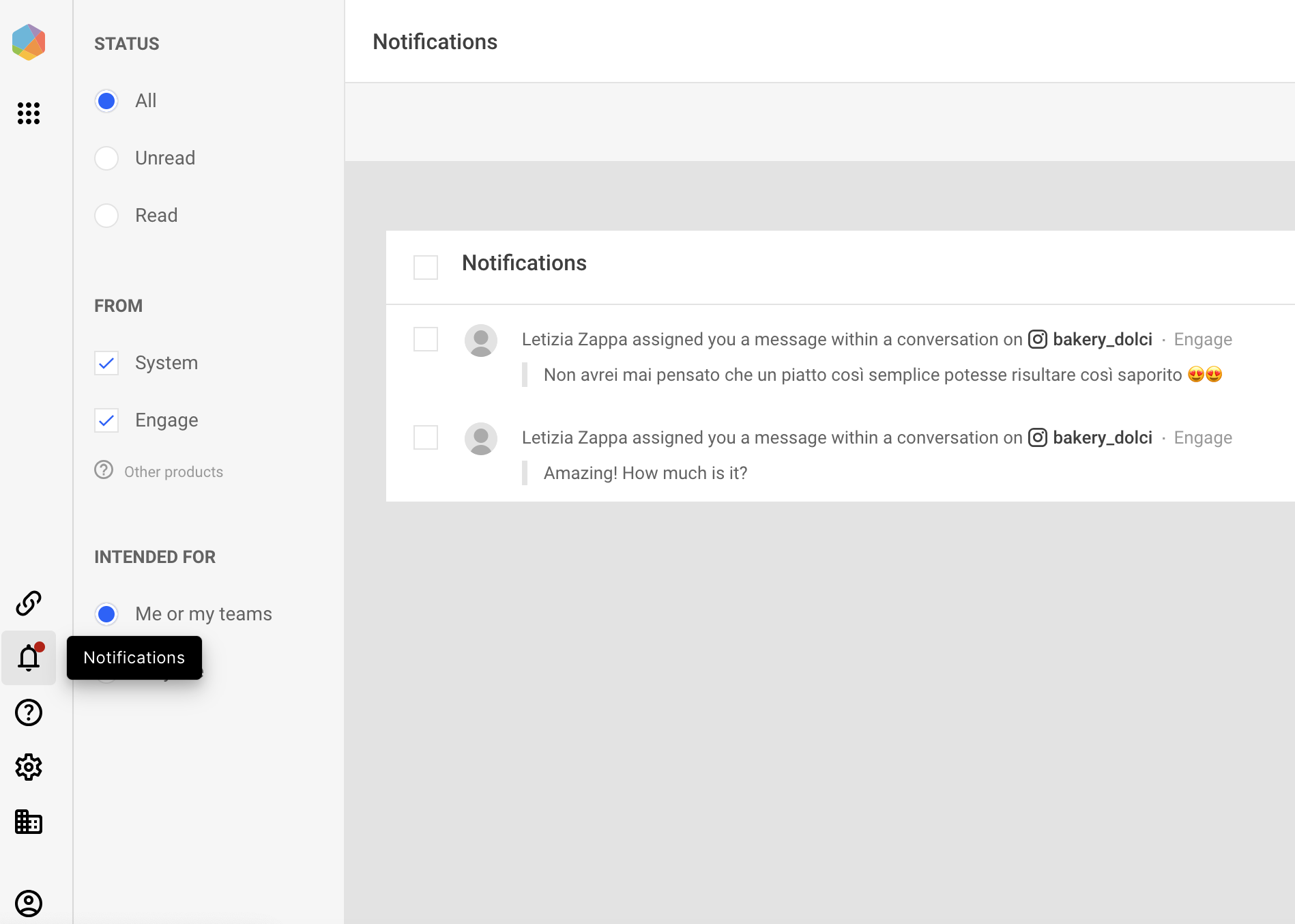 TikTok personal profiles
You can now connect TikTok Personal profiles to SMM and perform the same actions currently available for Business accounts across Publish, Engage and Measure.
---
Engage & Audience
Salesforce Integration 
Our Engage - Salesforce Integration was previously available as a closed beta to a selected number of clients. Now, we are making it available to all clients without the need for a sign-up. This means, you can start connecting your Salesforce account to Social Media Management and benefit from the integration for free. Please note that after the beta period, the integration will be available for free for Pro package and above. 

The integration enables you to create cases and contacts from Engage direct messages and send them to the Service Cloud from within Engage. Furthermore, it supports custom fields for case and contact creation. Watch the video below to learn about the integration capabilities, and visit this Help Center article to get started. 


Modify @mentions for Twitter replies in Engage
In the past, when you wanted to reply to a tweet, you would @mention all the users in the thread by default. Now, you have an option to exclude @mentions for users who you do not want to include in your reply. Check out this Help Center article to learn more.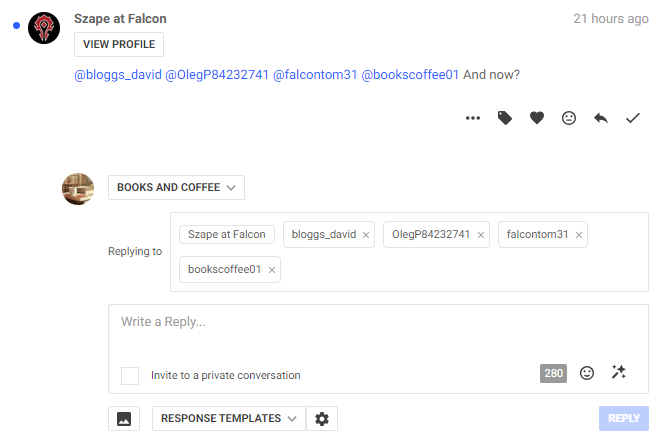 ---
Publish
URL shortener new domain
The URL shortener for users who do not have a vanity domain set up now has a different domain: URL now displays as brnw.ch. Up until today the domain was fal.cn, and all the previously created URLs will keep working. The feature will work exactly the same as before, so there is no action needed.

Benchmark Beta
Single brand analysis
When you select an individual brand in Benchmark, your dashboard will now have a 'Single Brand Overview' widget. This widget gives you an overview of that brand's performance in terms of key metrics and its change over the previous period. This view helps you to deep dive into a performance of a single competitor across different networks and monitor its change over time. 

Check out Brand insights and Content analysis Help Center articles to learn more about how it works.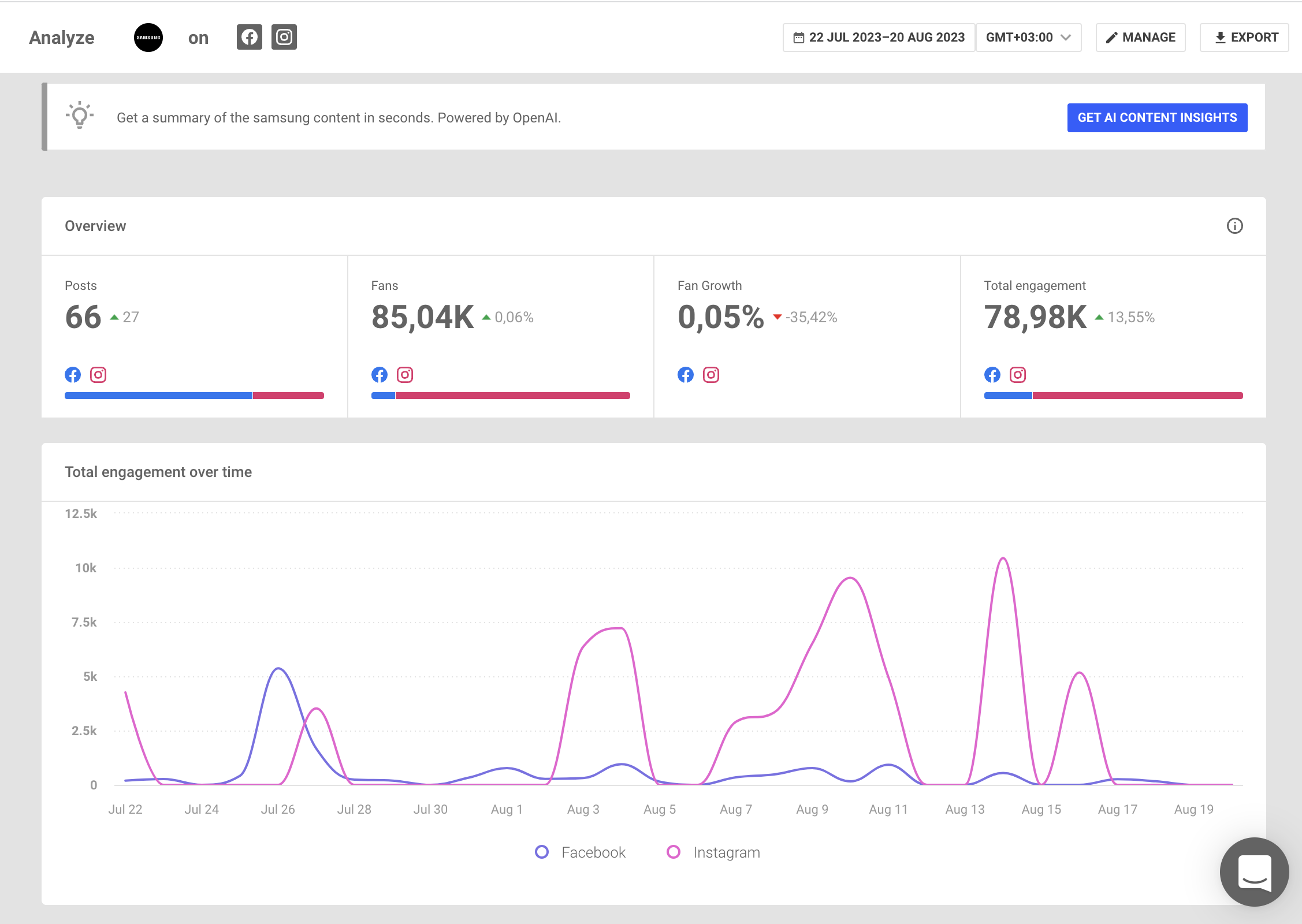 ---
Influence
New features in Discover's reports
Average Reels plays: this new metric is an important data point to analyze which Instagram influencers to work with.
Audience city breakdown: it has been previously possible to filter Discover searches by "audience city", but this information has been missing from the reports. Now, you can see in which cities the Instagram influencer's audience is located.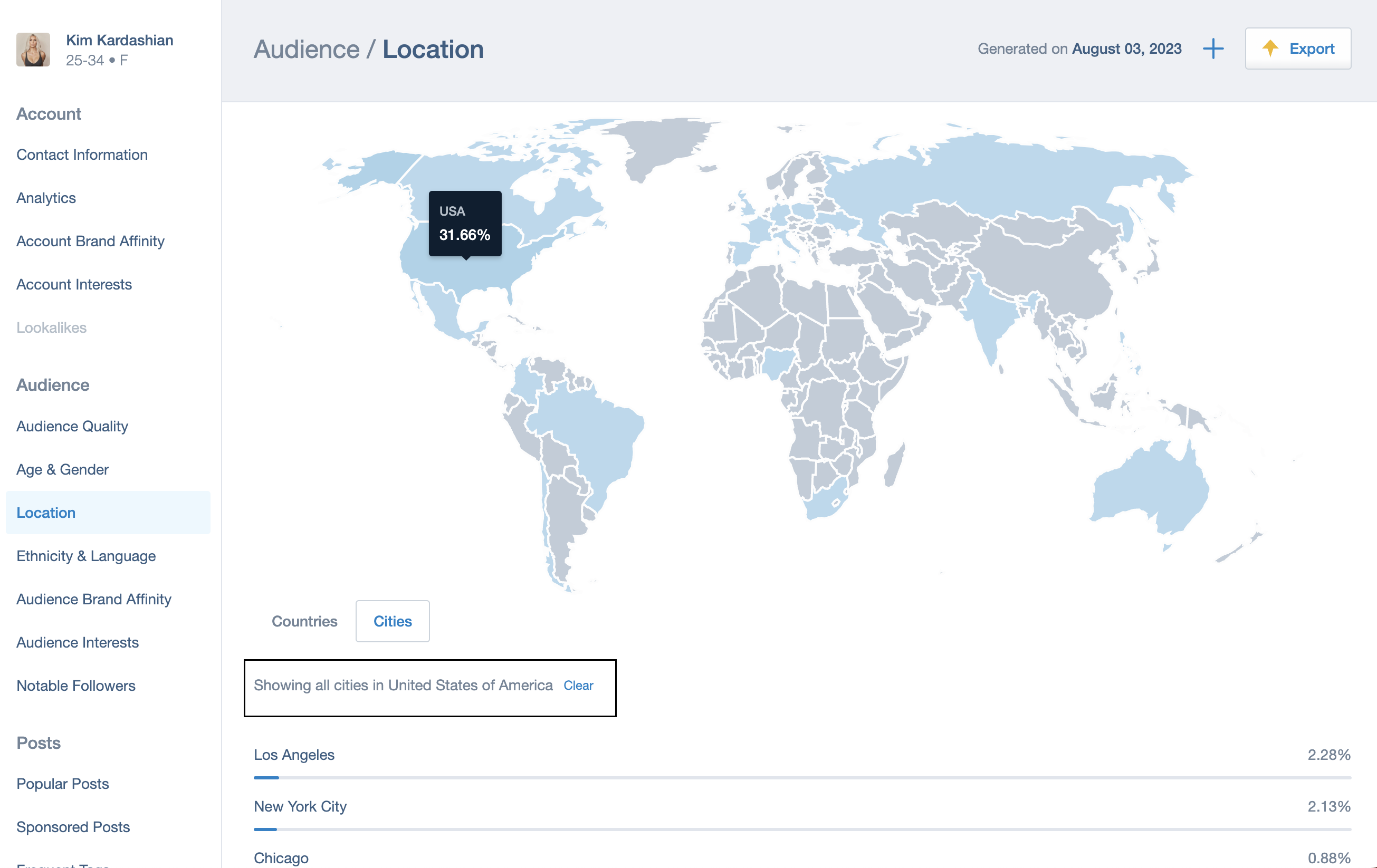 Reels metrics in Campaigns exports
You can now find Reels metrics (total reels plays and average reels plays) to the campaign summary export. This means you can now share more information via export with stakeholders and clients.