The Notifications Center in Social Media Management helps you keep track of your system notifications, such as when a channel disconnects, and Engage notifications, such as when you or your team members are assigned a message in Engage. In this article, learn how to view and manage your notifications in Social Media Management.
Note:
At this time, the Notifications Center only supports system notifications and Engage notifications. You will continue to receive notifications from all other tools in Social Media Management via email.
Navigating to the Notifications Center
To access the Notifications center, click on the Notifications (bell) icon in the left-hand navigation sidebar of Social Media Management.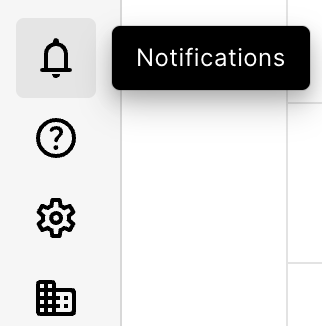 Tip:
You will see a red dot on the Notifications icon if you have any new notifications. New notifications will be visible in the Notifications Center for 30 days.

Filtering your notifications
The Notifications Center offers several filters for you to organize your notifications. In the left-hand sidebar of the Notifications Center, you can:
Filter notifications by their status (All, Read, or Unread)
Filter by System or Engage notifications
Filter notifications by Me or my teams or Only me

In the top right of the Notifications Center, you can also use the drop-down to filter your notifications by Newest first or Oldest first.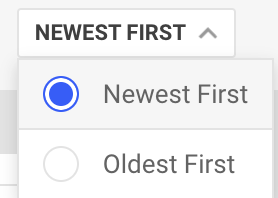 Channel disconnection notifications
Similar to your Home dashboard of Social Media Management, you will see a notification bar at the top of your Notifications Center if any of your channels have disconnected. Click Reconnect to be taken to your Channel admin settings to reconnect your channels.

Marking notifications as read/unread
Click the checkboxes next to individual notifications to select them (or, use the top checkbox to select all notifications), then click to Mark as read. You can find any notifications you mark as read under the Read filter in the left-hand sidebar.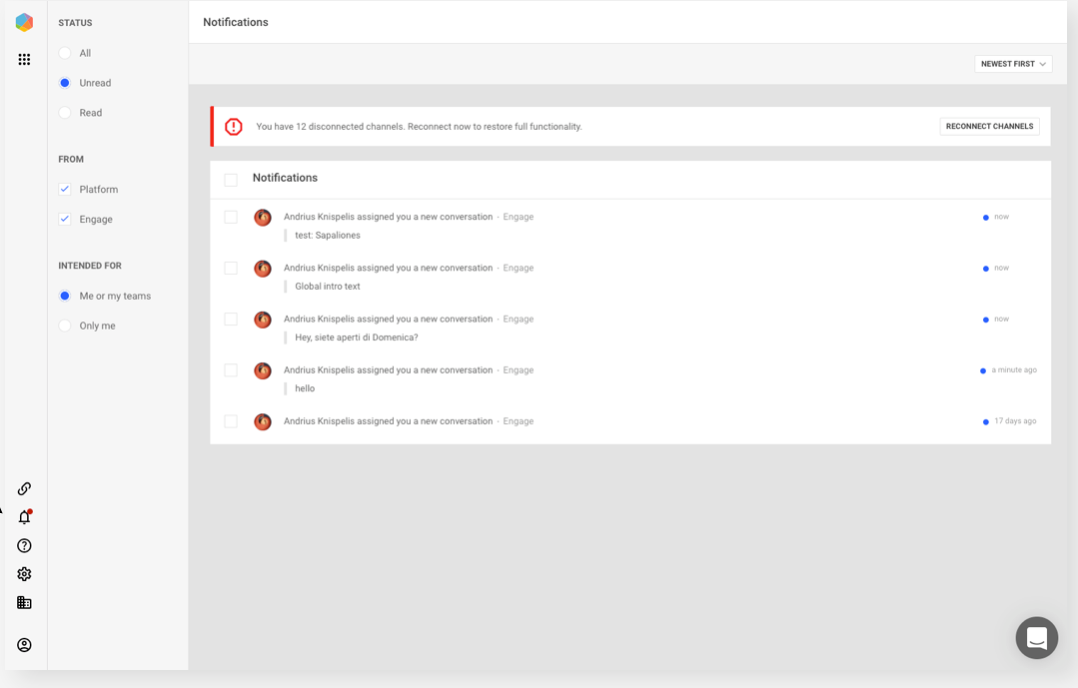 Tip:
You can manage which channels you'd like to receive Engage notifications from via your Profile settings in Social Media Management. Visit our article on Enabling Engage Notifications to learn more.