When replying to a Twitter or Instagram post or comment thread in Engage, you have the option to mention the participants in the thread you would specifically like to reply to. This is helpful in the event that you would like to include or exclude specific users from your reply in the thread.
In this article:
---
Mentioning a Twitter user
In the Replying to box in your Engage feed (above the "Write a reply" text box), use the @ key followed by the username of the Twitter user in the thread you would like to mention, then use the Enter key to add that user to the box. Continue adding all of the users you would like to mention and reply to in the thread.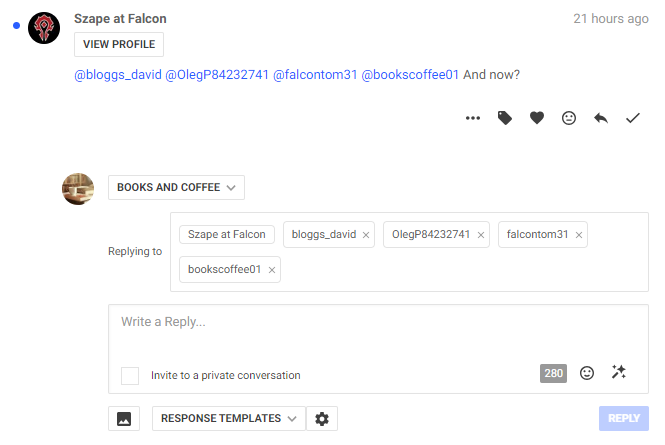 Note:
At this time, you can only choose to mention and reply to the users who have participated in the thread to date. It is not possible to mention any Twitter user that is not currently in the thread. If you do not mention specific users to reply to, you will reply to all users who are present in the thread.
Please note that the original author of the tweet will always be mentioned in the Replying to box. All other mentions can be removed or added again if you wish.
---
Mentioning an Instagram user
When replying to an Instagram post or comment in Engage, the author of the post/comment you are replying to will automatically be mentioned in the reply text box. If you would like to mention other Instagram users/handles in your reply, manually type in the users' Instagram account names/handles preceded by the @ key.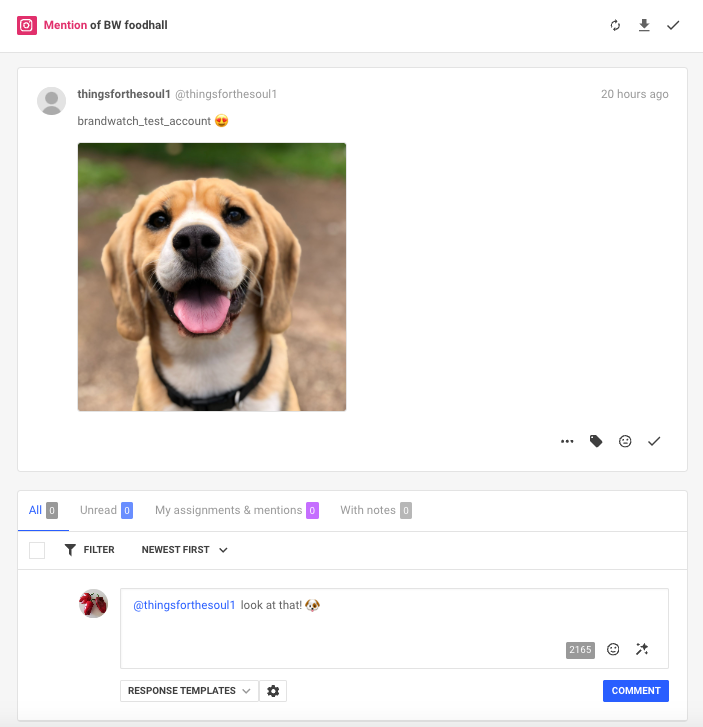 ---
Tip:
You can still use Iris actions, such as generating or editing your reply text, in a reply that mentions users. The username/handle in your reply will not be sent to OpenAI, so only your reply text will be selected for Iris actions.