Have a look at the latest product updates we released in July 2023.
In this article:
---
Publish
Rename audio in Instagram Reels
You can now rename audio on Instagram Reels in Publish - you will see the button "Rename audio" in the Reels editor. Up until now, all Reels published from Brandwatch were displayed with the generic audio name "Original Audio" - now you can customize it as you wish.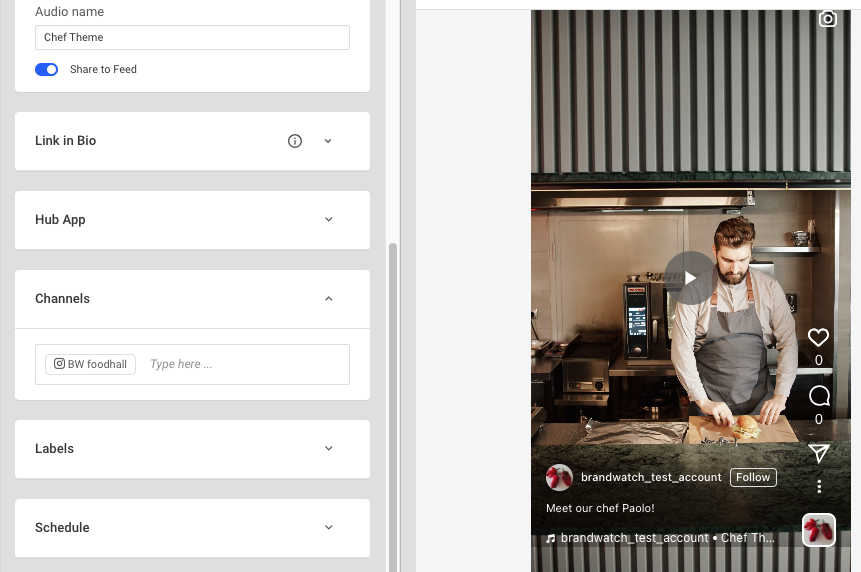 ---
Engage
Iris writing assistant - generate reply
You can now ask Iris to suggest a reply to a conversation with a user - no need for you to start a draft: Iris will analyze the context of the conversation and generate a reply for you. By using this option, you can work through hundreds of messages faster and dedicate more time to those conversations with users that are more delicate and need more in depth approach. Read more in our dedicated Help Center article.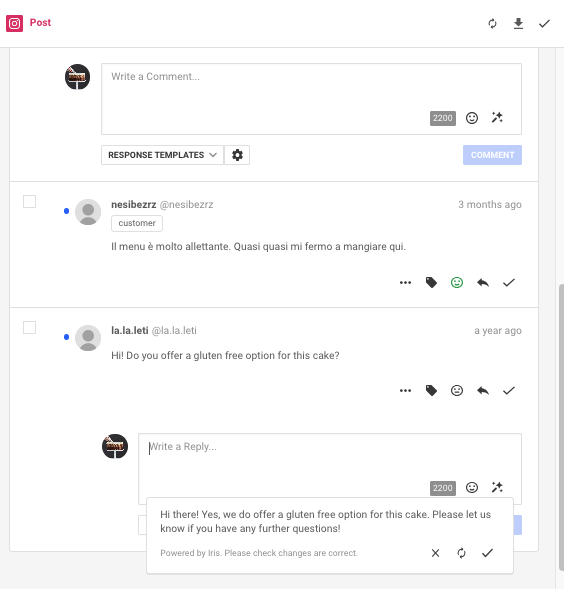 New menu
The Engage homepage menu has been relocated from the top-bar to the left side bar menu - making it more intuitive and user friendly. This new sidebar menu links to all Engage sections and will make it quicker for you to reach specific features in Engage.
---
Measure
Analyze Twitter Polls and Links
We now support Twitter Poll and Link post types, so you will be able to filter for these post types in dashboards and analyze their performance in depth. Compare the performance of an even wider range of posts, understand which formats work best for your brand and optimize your Twitter strategy.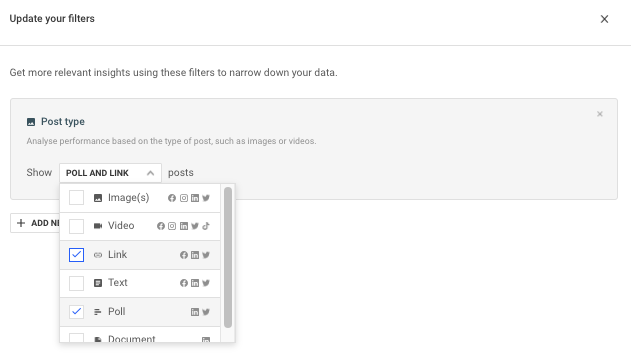 Increased limits for exporting
We released two updates to make your exports more complete and insightful.
Content Performance PDF export: We have increased the maximum height of the content performance widget so it can fit more posts. When you expand the widget to its full length, your PDF export will now display x3 times more posts than before. With the card view visualization the PDF will feature around 52 posts (if you select 6 metrics), while the table view will show around 90 posts.
Custom CSV export: you can now include up to 40 metrics in your CSV export - while before the limit was set to 20.
---
Advertise
New ad creation flow
You can now try the new simplified and intuitive flow to create ads in Advertise.
You can now set up ads more quickly and schedule them to start in the future. Also, when creating an ads redirecting to a website, the editor will now be able to scrape the meta tags and populate the link in the ad headline automatically.
Finally, this update comes with a new Iris AI feature, you can read more below.
Iris writing assistant: generate ads' headline and descriptions
After you draft the copy for your ad, you can now ask Iris to automatically generate the headline and description for your ad. You will then be able to accept Iris suggestion or ask for new options.
This will allow you to save time when creating ads - something especially useful when you are keen on A/B testing many versions of the same ad with slightly different texts.

---
Benchmark Beta
Local time zone support
You can now choose your preferred time zone in Benchmark dashboards. If you have teams managing different social media channels across different locations, they will be able to get a more accurate competitor analysis based on their specific time zone.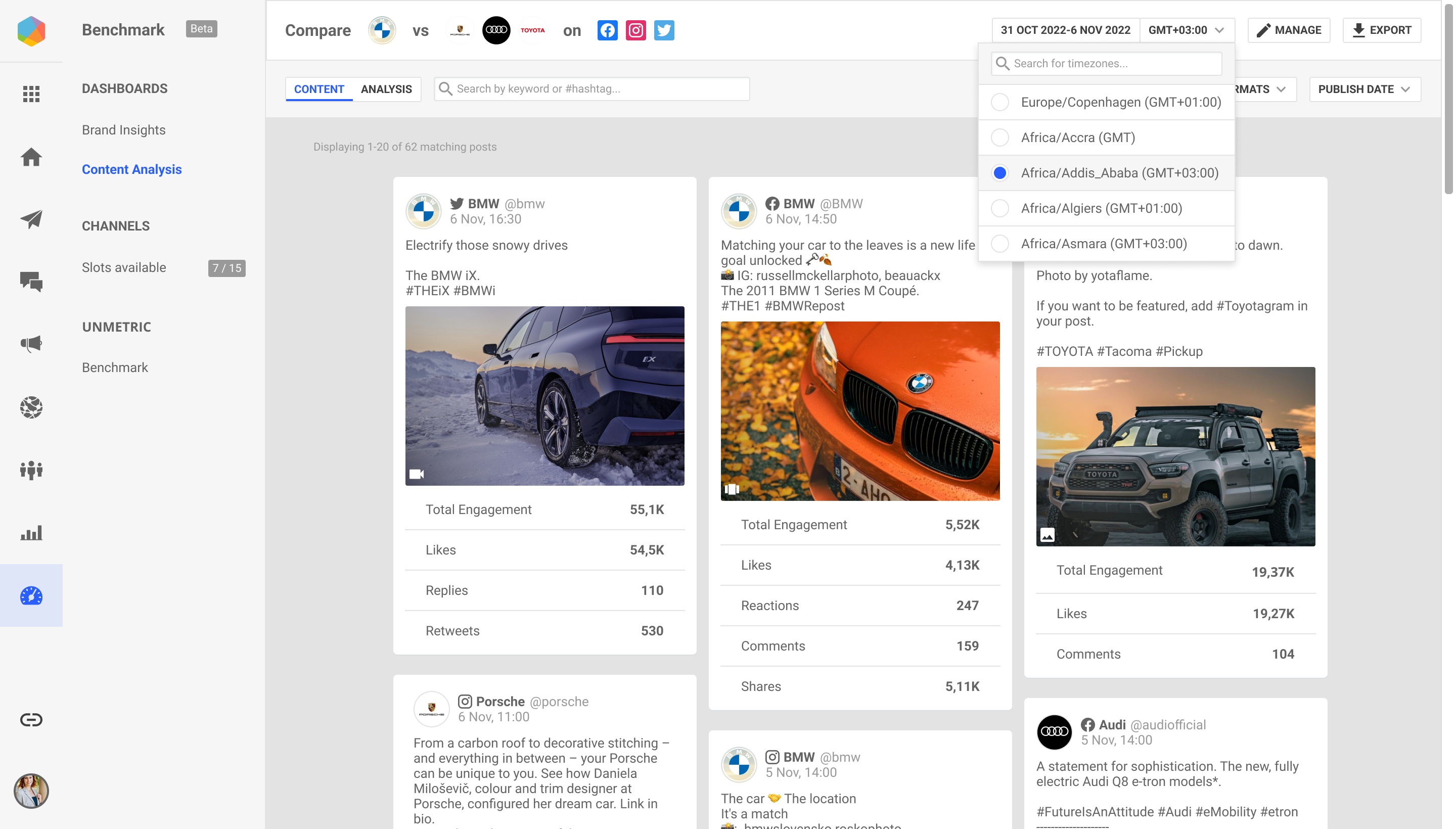 Clickable hashtags
You can now click the hashtags directly in posts in Benchmark. When you click on a hashtag, it will automatically appear in Benchmark search bar - once you click enter you will be able to identify your competitors' campaigns, themes and trends in form of hashtags.