Note:
This feature is currently in a closed beta and only available to select organizations. Speak to your CSM if you are interested in trying and sharing feedback on this new and exciting functionality.
---
About Iris content insights (powered by OpenAI GPT)
Iris is Brandwatch's AI. It uses cutting-edge proprietary and integrated AI models to help you work faster and smarter. Iris content insights leverage OpenAI GPT (Generative Pre-trained Transformer) technology to provide a summary of post content in Benchmark.
GPT stands for "Generative Pre-trained Transformer," which is an advanced language model developed by OpenAI. It utilizes deep learning techniques and a vast amount of training data to understand content and generate insights. Visit Open AI's website to learn more about OpenAI and ChatGPT.
Iris content insights in Benchmark boost your team's productivity by automatically generating a summary of your or your competitors' content from a select time period. You and your staff can learn the key takeaways of post content from a specified date range in seconds rather than spending the time to analyze it manually. ChatGPT technology also becomes familiar with your content over time, assessing the tone and style of posts and identifying industry-specific terminology to return helpful summaries of your and your competitors' content.
---
Using content insights
You can access Iris content insights in Benchmark by clicking on the Get AI Content Insights button in the top-right corner of your Brand Insights dashboard.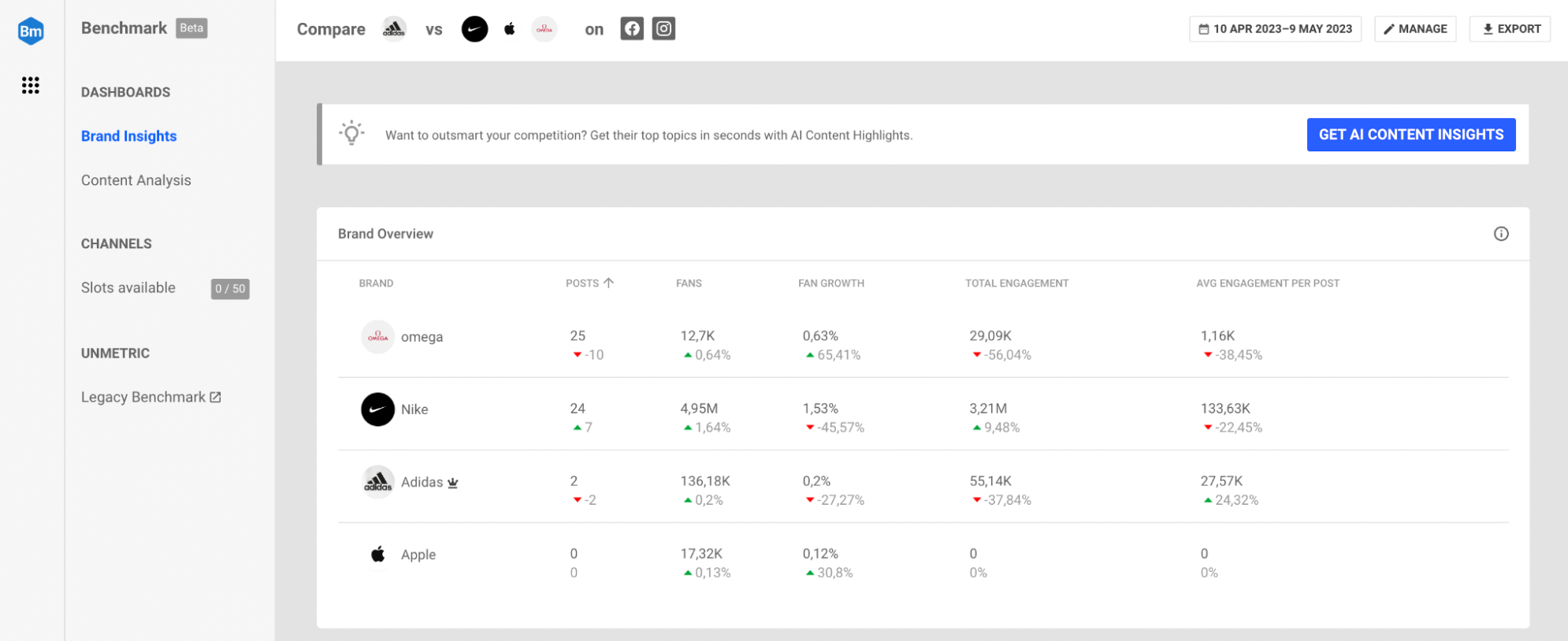 Note:
Iris will return a content insight summary based on the brands and time period you have selected for your Brand Insights dashboard. Be sure to update your dashboard to include your desired brands and date range before using the content summary.
After you click Get AI Content Insights, Iris will automatically generate a content summary for your dashboard: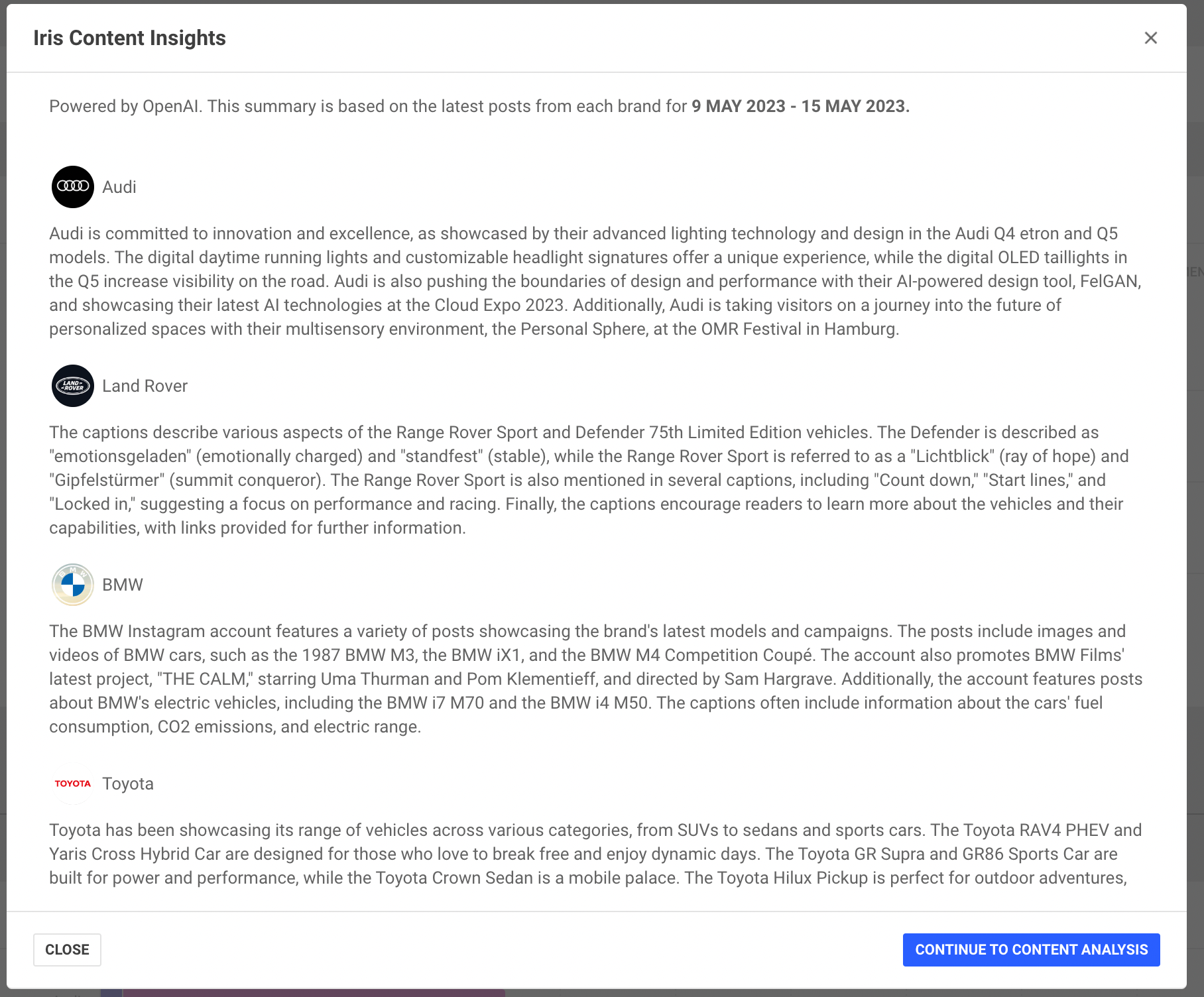 Note:
If Iris is unable to detect posts for a brand within the selected time period, it will display an error message at the top of the window.

Once your content summary is generated, you can click the Continue to content analysis button in the lower-left corner of the summary window to analyze the content in detail in Benchmark's Content Analysis dashboard.