You can quickly access your notifications at any time in Influence, no matter which tool you're in. In this article, learn how to check your notifications and set your notification preferences.
In this article:
---
Viewing Your Notifications
In the top-right corner of the main blue navigation bar in Influence, you'll see a bell icon. The icon will display a red dot indicator when you have a new notification to view.

To view your notifications, click on the bell icon and a list of notifications will appear. New notifications will be marked in yellow. If you want to see a page of all your previous notifications, click the See All button at the bottom of the dropdown.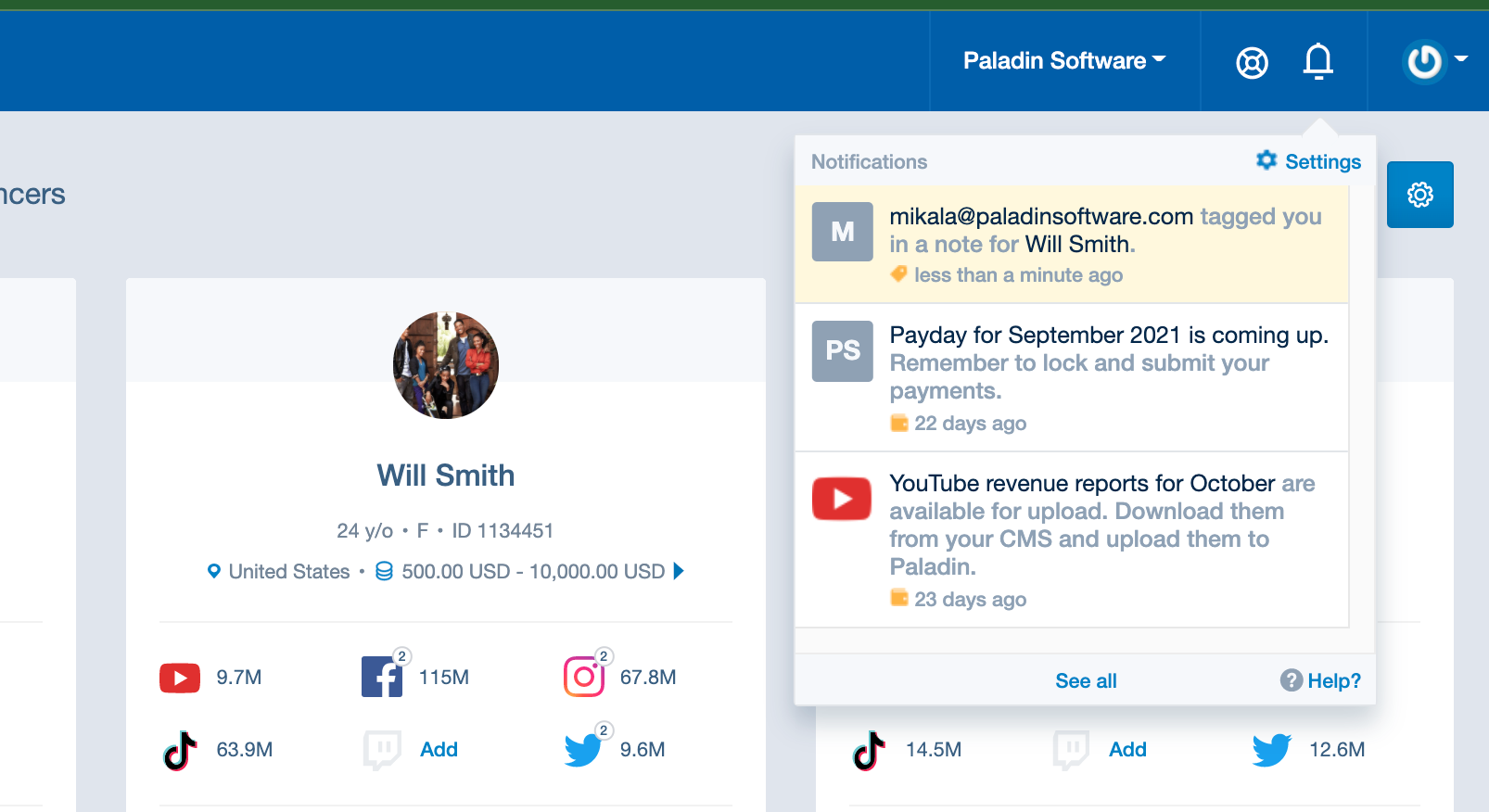 If you click on a notification in the list, you'll be taken to the related page to view it or take action. Once all of your unread notifications have been read, the red dot on the notifications icon will disappear.
Changing Your Notification Settings
To specify which events you'd like to receive notifications for, or to receive your notifications in-app or via email, click on the Settings gear icon in the top-right corner of the Notifications dropdown.
On the following screen, you can view your full notifications history under the History tab, or set your notification preferences under the Settings tab. You have the option to receive notifications, either in-app or via email, for various Creator Updates, Payments, Company Settings, and Campaigns. Select or deselect the checkboxes as desired, and then click Save at the bottom of the screen to save your notification preferences.