Have a look at the latest product updates we released in March 2023.
In this article:
---
Publish
Link in Bio - Beta
We opened the Beta for our Link in Bio feature to selected clients and very soon we will open it to all Social Media Management users.
Users are able to create their own Link in Bio landing pages right from Publish and customize them with logo, colors, font and to add both a Social Profiles and Links sections. Also, users can easily add Instagram posts to the Link in Bio landing pages, while creating a new post or editing an already published one.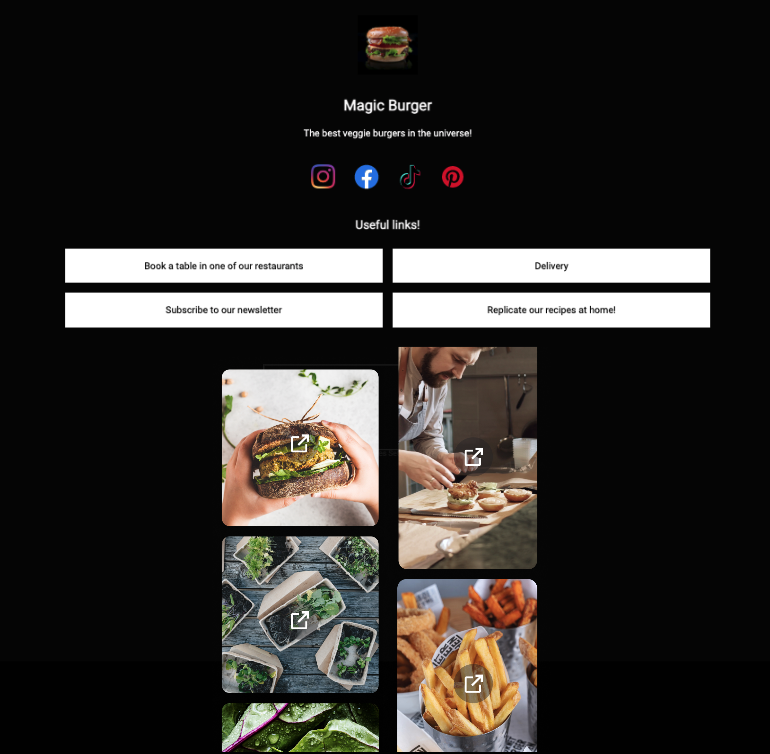 Media validation for LinkedIn posts
We improved media validation and error messaging for LinkedIn posts: we are now able to check for video length, file size, resolutions etc. in accordance to LI API requirements. While the LinkedIn editor looks exactly as it used to be, this feature will help you to create LinkedIn content in Publish faster.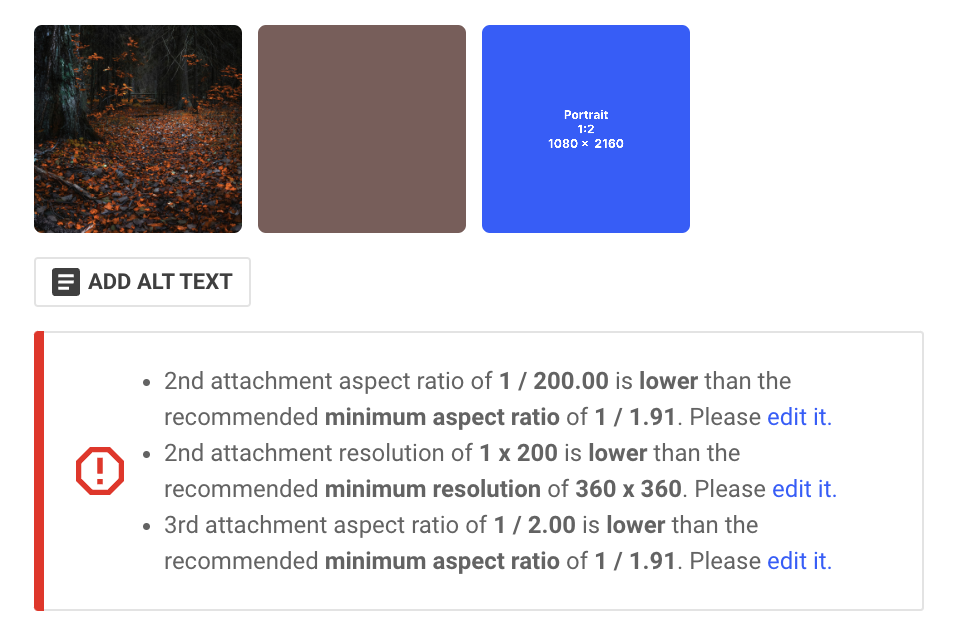 ---
Engage
Bulk Labelling and Bulk Actions revamp
In Engage you can now bulk label multiple messages - and this will enable you to better manage several incoming messages all at once.
Also, you will see changes in how bulk actions work in Engage: you can now add or remove any of the bulk actions (mark as read, mark as spam, like etc.) for selected messages, which was not previously possible. What's more, the selected bulk action will apply to all the messages under the message stream, not just the ones that are loaded at the time you apply the bulk selection.
You will see a series of UI improvements on bulk actions menu: filtering and sorting options were moved from the right side to a row below, and 'select all' option is now more visible, making the bulk actions menu more intuitive.
All these updates to bulk actions will help you handle thousands of messages even faster, reducing response time and saving you precious time.
---
Benchmark Beta
Raw data export
You can now download all the available Benchmark dashboards as a CSV zip file, where each widget will come with its separate CSV file. What's more, data export for Content Feed dashboard will include data for all the filtered posts, even if they are not displayed in the platform. With both PDF and CSV export options available you can power up your reporting and easily share exports with stakeholders.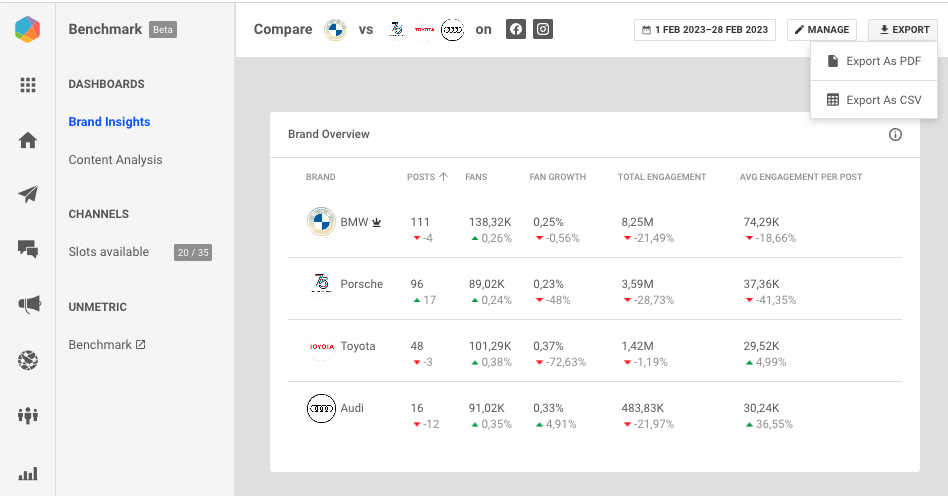 Content feed in List View
You can now view posts in list view and switch between the card and list view. List view enables you to quickly compare post performance on aggregated or post level, whereas card view works best for browsing posts for content inspiration.
Also, you will see some changes to the filtering and sorting options in the Content Analysis dashboards providing you with a more intuitive user experience.
---
Influence
Keyword exclusion
You now have the option to exclude keywords from the search in the Discover module. This will make your research more targeted, as you will be able to find influencers that do not use those particular words.
Report limit notifications
You will now be notified when you are about to hit your monthly report token quota in the Discover module (so when you've used around 90% of your tokens). This will help you to plan how to use the remaining quota. That said, remember you can contact your account manager/CSM to increase the number of tokens you can use.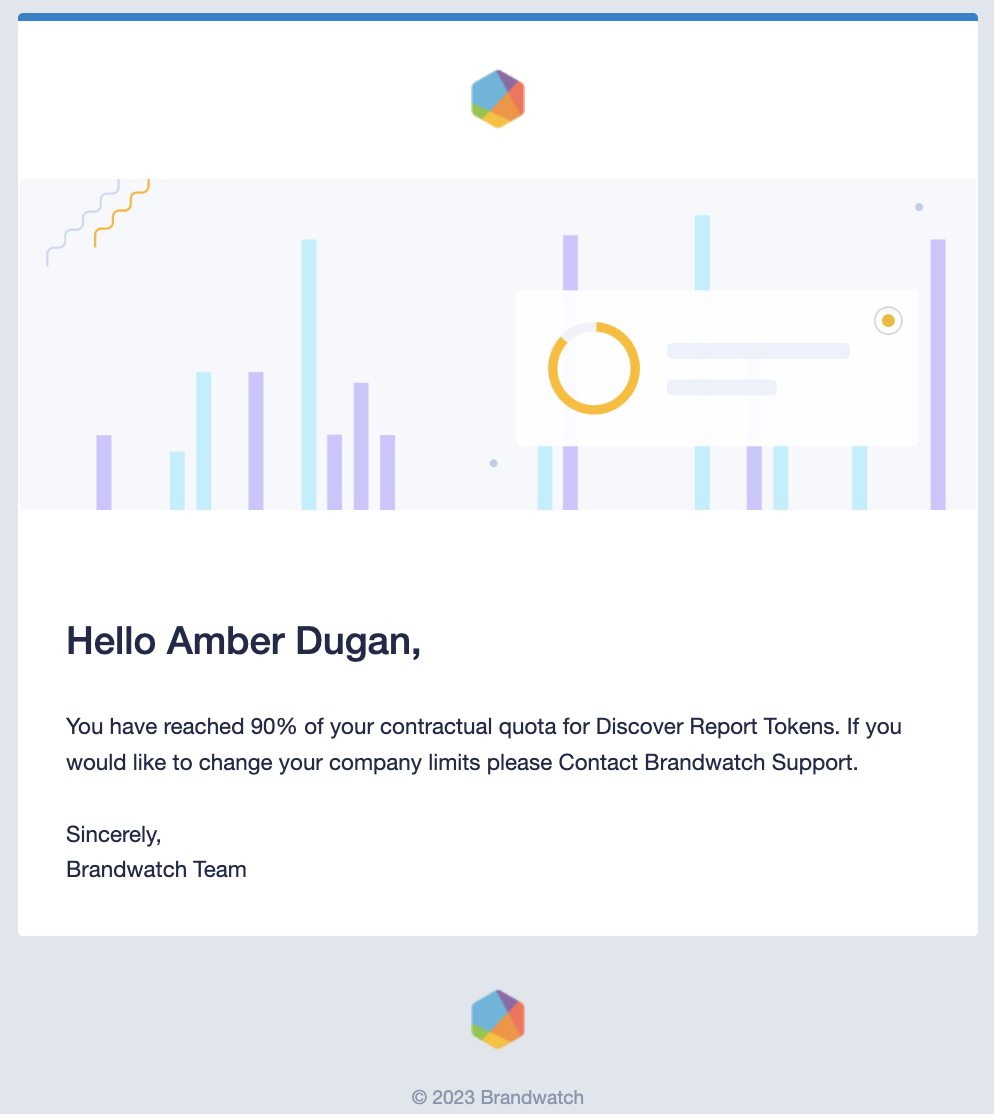 Native network link
We have incorporated a native network link into the Instagram Carousel post type within Campaigns. This update enables you to simply click on the Instagram carousel thumbnail to be redirected to the native network post.